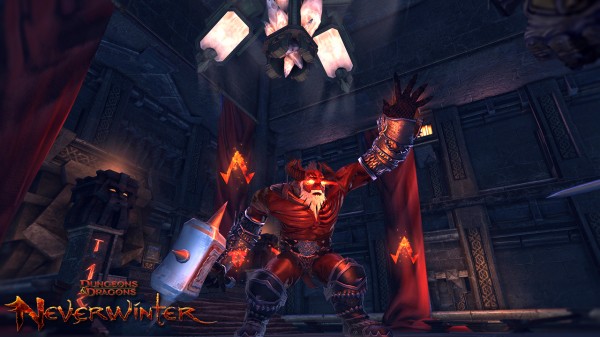 Perfect World Entertainment and Cryptic Studios have quite a bit of news to unveil as their free action MMORPG – Neverwinter – has grown immense popularity. Coming June 20th, the online game will enter its official launch stage as the beta testing will be completed. Additionally, the same day will make the release of Neverwinter's latest end-game content – Gauntlgrym. This will enable veteran players to unlock new level 60 PvE/PvP content in the depths of the Underdark. Beyond these coming releases, the expansion Fury of the Feywild has been revealed. Cryptic Studios Executive Producer and COO, Craig Zinkievich said the following:
"Boy, we have a lot going on. But then that was the plan from the very beginning. The feedback from players has been incredible. With their help during our Beta Test periods and our accumulated experience from having launched five MMOs, we're confident we've worked out all the major kinks and can sustain the world of Neverwinter without the Beta safety net. I personally thank our Open Beta players for providing an enormous amount of valuable feedback and supporting us during every single step of the development process. As a token of that appreciation, we're running an in-game promotional event near the end of Open Beta. Of course, alongside the launch day comes the release of Gauntlgrym, which adds more end-game content. And, we just announced Fury of the Feywild, our first content expansion for Neverwinter, which will all be, in classic D&D® fashion, Modules. Yeah, there is a lot going on. But we wouldn't have it any other way. The game is doing great and we love working on it."
With tons of content to be released in the near future, Perfect World Entertainment and Cryptic Studios aim to please. Check out the screenshots for the new end-game of Gauntlgrym below along with its unveiling trailer!