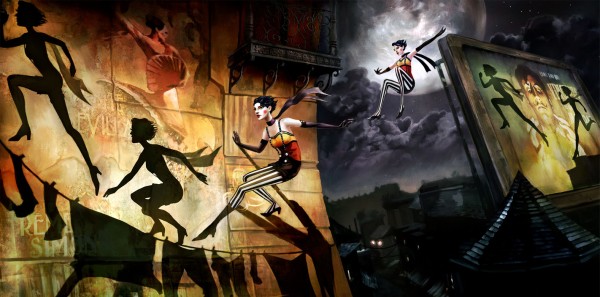 Contrast, the indie platform-puzzler developed by Compulsion Games, was somewhat of a surprise hit on the show floor of E3 2013. Featured in both SCEA and Focus Home Interactive's booth, game journalists the world-over had a chance to play a demo of Contrast. Now we some new media trickling out in the form of screenshots.
Described as a "vaudevillian, film noir-inspired world", the game is based around light and shadow play mechanics in a world fueled by a nine year old's imagination. You play as Dawn, her imaginary friend, as she tries to reunite her parents in a sumptuous adventure.
Check out the screenshots below for yourself. Contrast is due out this year for the PC, PlayStation Store and Xbox Live Arcade. For more info visit the official site or follow the game's Facebook and Twitter pages.