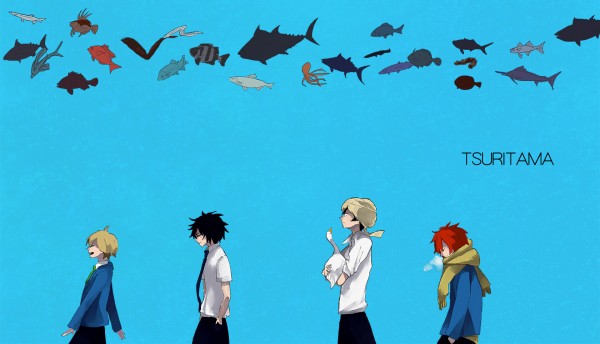 Hanabee Entertainment have just announced at Supanova Perth 2013 that they have acquired the license for noitaminA series Tsuritama.
Tsuritama carved out a place in noitaminA history as one of the anime block's most bizarre series to date. Coming from the director of C for Control – The Money and Soul of Possibility, Kenji Nakamura has done it again with his wildly creative brand of anime with Tsuritama.
Hanabee will be releasing Tsuritama in dual-language format on both DVD and Blu-Ray come September 4th, 2013. The Tsuritama collection will retail for $54.99 (DVD) & $59.99 (BLU-RAY).
Saving the world one fish at a time.

When the fate of the world lies in Yuki's non-existent fishing skills there's only one thing to do – learn to fish of course! But socially awkward Yuki has more pressing matters drawing his attention…like his debilitating inability to communicate with others (and the fact that he's the new kid on the block is not helping matters).

Haru, a peculiar boy with his own secrets, is making it his mission to help Yuki learn to fish and make friends in the process. Although when your group of potential friends consists of a cold 'Fishing Prince' and an aloof Indian hiding his own agenda in the form of DUCK things are bound to get messy.

Aired in the acclaimed noitaminA timeslot known for its innovative anime and directed by Kenji Nakamura (C for Control), tsuritama is sure to reel in and charm every viewer hook, line and sinker.