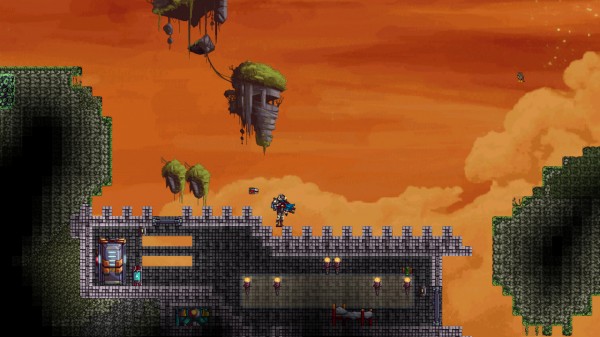 After being successfully Greenlit and Kickstarted, Edge of Space has entered Steam's Early Access program. Handyman Studios has stated on IRC that they will announce plans for distributing Steam keys to those who have pre-ordered the game on Kickstarter, Desura, and RainDG sometime next week.
The 2d platformer from Handyman Studios features a dynamically generated new world for players to explore with vehicles and weapons while fending off the unfriendly local animal life, including sharks wielding lasers ala Austin Powers and squid pandas. A crafting system allows players to create thousands of possible weapons. The game comes with an HTML 5 powered builder that will allow players to create buildings outside of the game on any device supporting HTML 5 like tablets and smartphones and import them into the game.
Edge of Space is available for $11.99 on Steam while it is part of the Early Access program. The price will rise to $14.99 on full release. Edge of Space is available for Windows.