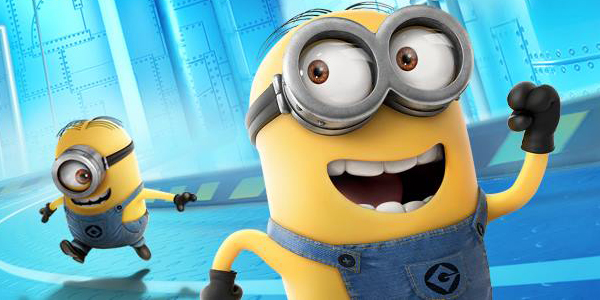 To celebrate the launch of the upcoming film, Despicable Me 2, Gameloft have announced that they will be developing a tie-in game for mobile platforms. Despicable Me: Minion Rush is due for release later this month on the iOS App Store and through Google Play. Nothing much is known about the game yet, but it looks like it will place a heavy focus on the fan-favourite characters; The Minions.
Gameloft are well known in the mobile gaming scene, and it is easy to see why. From their tie-ins like Dark Knight Rises and Amazing Spider-Man through to their original IPs like Wild Blood and N.O.V.A. they always deliver solid experiences for the mobile platform, and there is no reason to think that they wont do Descpiable Me the same justice.
A short teaser trailer for the game has been released, which you can check out below. For all the details regarding Despicable Me: Minion Rush, be sure to like the official facebook page, and check out the official website. We will be covering all the news about this game as it becomes available, and we will have an official review of Despicable Me 2 coming within the next few days so be sure to stay tuned to Capsule Computers.