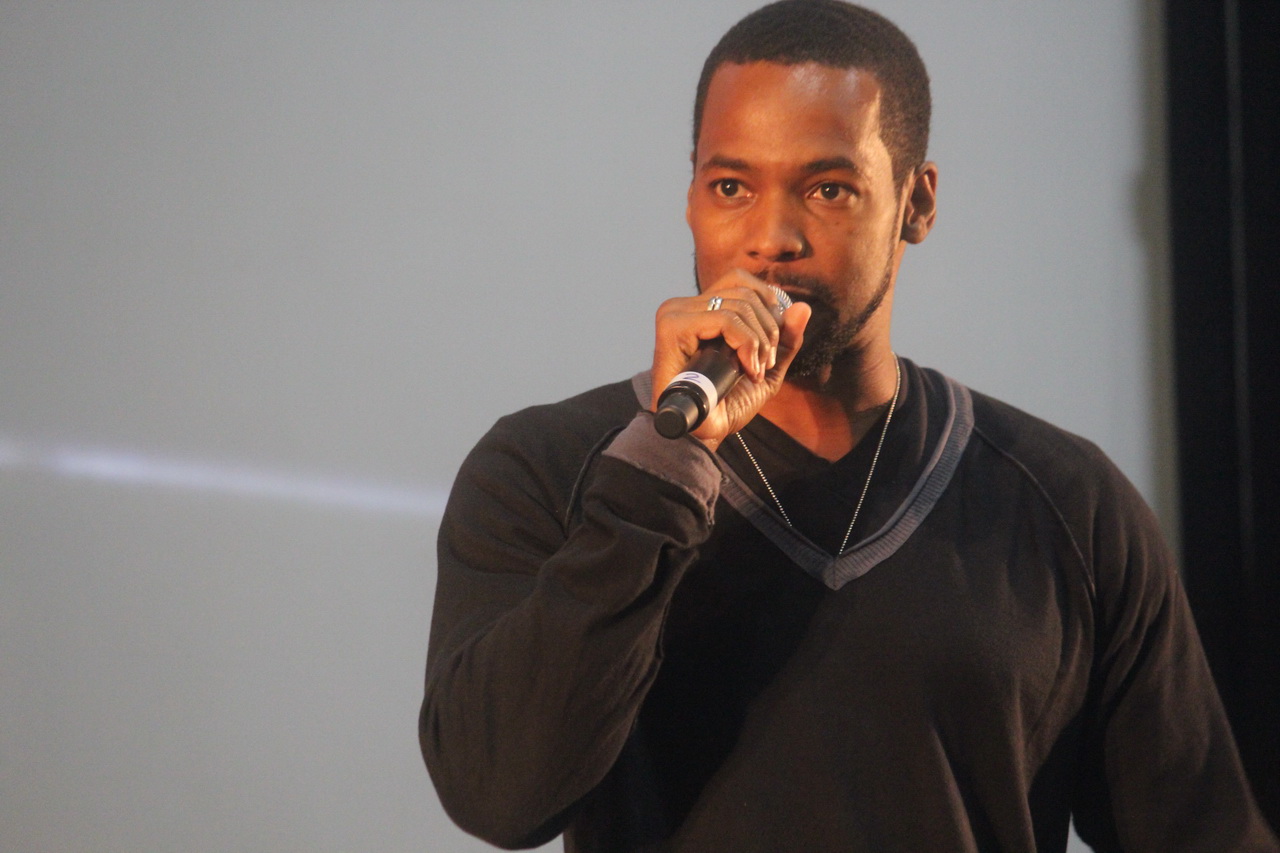 Star Trek fans were in for a treat this year at Supanova, with Anthony Montgomery doing a Q&A right after Manu Intiraymi. Known for his role in Star Trek: Enterprise, Montgomery ran to the stage with great cheer and applause. Upon getting on stage he began telling a story of a woman he met in Australia back 2001 who had a Star Trek: Enterprise tattoo. To his surprise, he quickly learnt that woman was at the panel where he thanked her for her support and said that she was his "hero". The panel was off to a great start!
Montgomery wanted to spend a lot of his time on stage promoting his new graphic novel, Miles Away, which he began back in 2001 while Star Trek: Enterprise was still on the air. Miles Away is set to be a transmedia franchise with an animated series and possibly a live action show in the works as well as the graphic novels. For more information on Miles Away, fans can check out the official website or purchase it here. He also told a story about how the previous night while watching a rugby game he was told he would not leave Australia alive if he didn't go for the Wallabies and that he thought Australian Football was much more violent than American Football.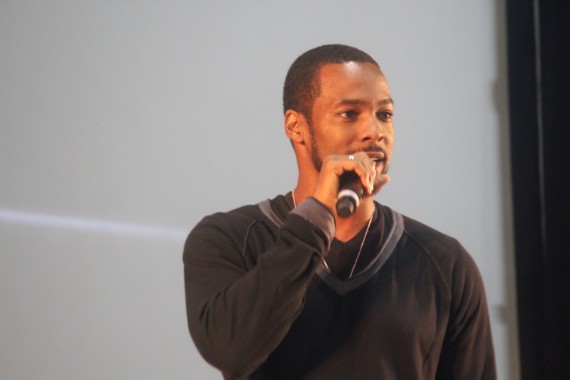 Montgomery was more than happy to talk about his time in Star Trek: Enterprise answers many fan questions. When asked about working with Scott Bakula, he said Scott was one of the nicest people he'd ever met and considered him a mentor as he was a big fan of his film Quantum Leap. He also made a strong point that he tried to avoid embarrassing moments as he did whatever possible to make sure he was never the reason why a production wasn't moving forward. He also made mention that his favourite moments in the series was when the whole cast were together because he felt those moments were rare in the series and he felt like they were a family. He also said the episode "Horizon" was a favourite of his as Travis' backstory was explored quite a bit and he "really got to do something."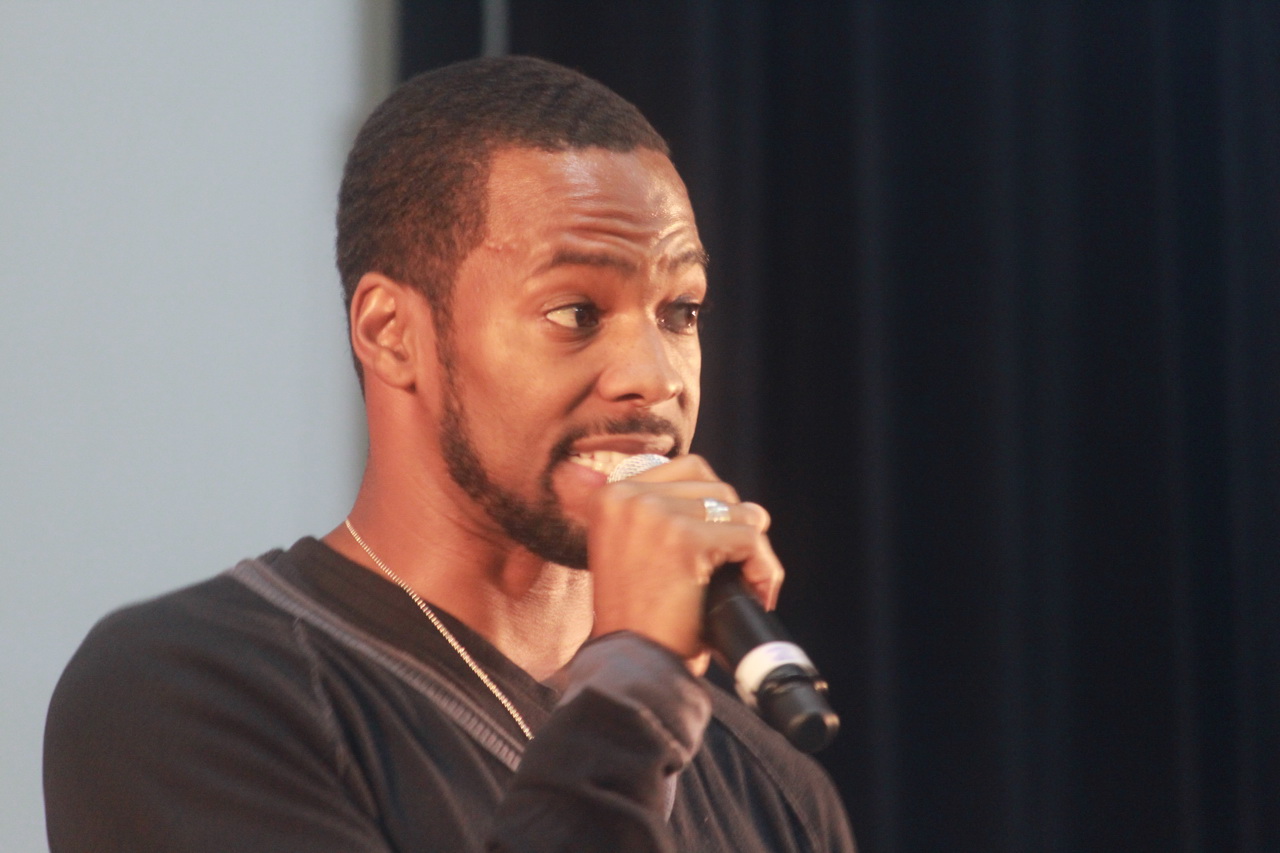 When asked about what he'd like to see with the future of Star Trek, Anthony Montgomery gave some rather interesting answers. His suggestion was perhaps after another movie, maybe they would do another TV series. His idea was that these new movies might be to excite fans about Star Trek again, then bring it back to a TV series format. Also, it was mentioned that when Star Trek: Enterprise was cancelled because "the fans needed a break" he felt that "we all knew that was BS". Montgomery felt that they wanted to do something "different" they needed to "get rid of Rick and Brandon". Again this is just what he felt, but he did say he knew other reasons why it was cancelled but he couldn't share them. Anthony Montgomery left with the final thoughts that he was grateful that the new J.J. Abrams films showed homage to older series and he was a part of the franchise, concluding with that Star Trek will still be here long after we're all plant food.
For more on Anthony Montgomery, you can follow him on Twitter or like his Facebook page.