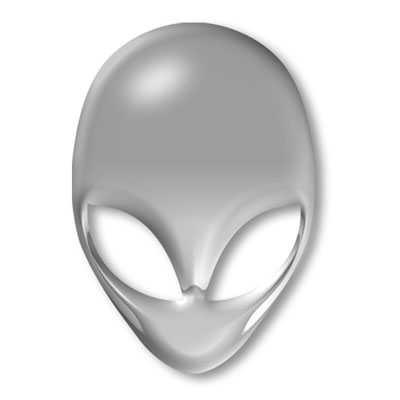 Top gaming manufacturer, Alienware, have made an appearance at E3 this year and with them, they have brought along their newest gaming laptops. These new machines will come in a few new variations, with each having a corresponding screensize. These are the 14, 17 and 18 inch versions.
The Alienware 14 is the entry level laptop from the vendor, promising that the enthusiast gamer will have something lightweight enough to carry around, but robust enough to still play games. There is a 17inch variation called the Alienware 17. This laptop is aimed more at gamers that want performance and visual appreciation. Following the convention, the Alienware 18 is the top of the line model that the press release promises the ultimate respect from gamers everywhere.
To quote the Press Release –
The new laptops include the Alienware 14 for the enthusiast gamer who requires a laptop that provides enough performance for any task, yet is mobile enough to fit into a backpack; the Alienware 17 for an immersive, graphics-intensive experience with the latest technologies for desktop-grade performance; and the Alienware 18, the ultimate gaming laptop that commands respect among top gamers for its unparalleled performance and construction.
The laptops take their aesthetics from jet engines and stealth bombers, promising an attractive look. In particular, the case will be made from an aluminium shell and magnesium alloy body, ensuring a bright end for gamers everywhere. Also of note, is that the Alienware 14 will be featuring an anti-glare LCD screen with IPS capabilities.
The following is a quote of the full specifications of the laptops –
The laptops sport full voltage, quad-core 4th generation Intel Core i7 processors, and NVIDIA GeForce 700 series graphics. DDR3L memory provides exceptional bandwidth with lower voltage requirements designed for increased battery life, and the laptops now provide support for up to three storage drives on the Alienware 14, and up to four storage drives on the Alienware 17 and 18. For the first time ever, the Alienware 18 will feature NVIDIA SLI dual graphics technology as standard, and the laptop will offer an overclocked CPU option with a maximum speed of 4.3GHz. The laptops all feature Ethernet technology by Qualcomm's Killer networks, Klipsch speakers and Dolby Home Theater v4 audio.
The new range will be available at JB Hi-FI stores in mid July around the nation. Keep an eye on the Alienware website for more information. Check out our review for the previous line of laptops here.