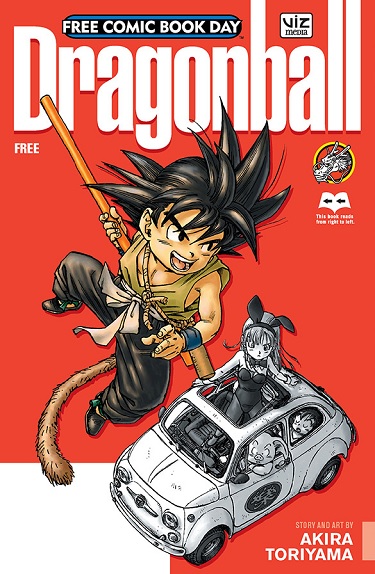 As some of you may already know, this Saturday on May 4th, or May the Fourth, is Free Comic Book Day where various participating comic book stores will give away free copies of specific comics/manga out to those who visit the store.
Today Viz revealed what they will be providing comic book stores to giveaway. For older fans of Viz's works, their manga sampler features Rurouni Kenshin: Restoration, a bit of the original Dragonball manga and even a special Rurouni Kenshin poster. As for younger fans, their sampler will contain the first chapter of Ugly Dolls, Mameshiba: Enchanted, Hello Kitty: Here we go and also a look at the latest Pokemon manga.
To find a comic book retailer near you that is participating in Free Comic Book day use the store locator found here.