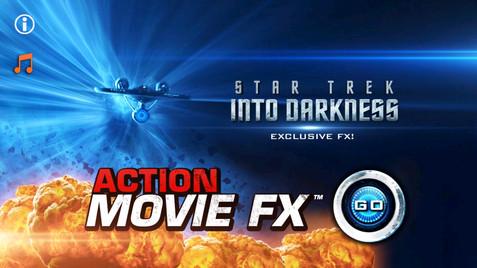 Star Trek Into Darkness is hitting theaters soon, but why settle for just watching the flick when you can recreate scenes from the comfort of your home. Today, ACTION MOVIE FX received an update, adding in the STAR TREK INTO DARKNESS promotional FX pack that allows you to do just that.
Features Include:
• TRANSPORTER, WARP!, PHASER FIGHT, ENTERPRISE FLYBY & PHOTON TORPEDOES (free to unlock!)

• 100% of Bad Robot's proceeds from the STAR TREK PACK (TRANSPORTER & WARP!) will be donated to support post-9/11 veterans. See the app to learn more!

• iPhone features added include the iPad's re-size and placement controls!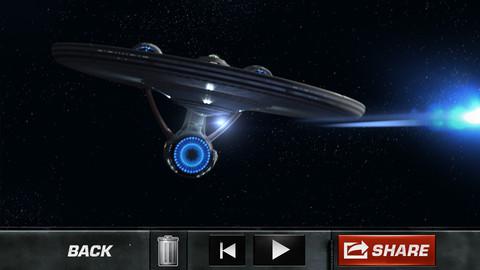 You can download the snazzy app here and get to blowing things up, and check out a demonstration in the clip down below.