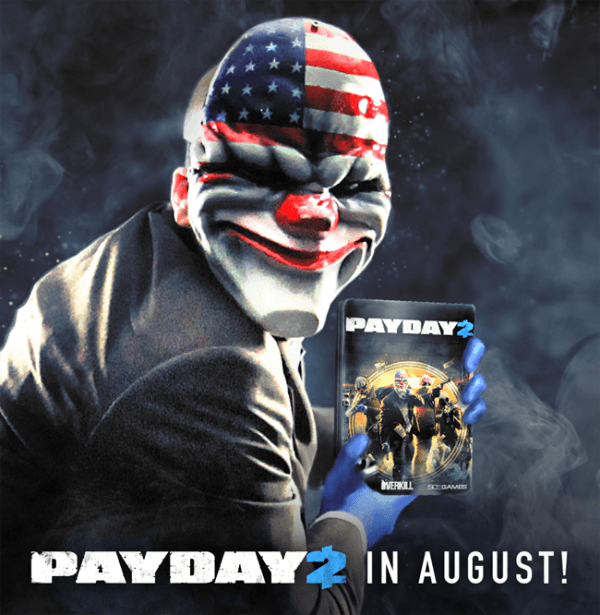 Payday 2 marks Overkill Software's move from a Left 4 Dead without zombies FPS to a crime simulator. Overkill posted two tweets announcing the game will be released in August 2013 f0r PlayStation 3, Xbox 360, and Windows PC. The game will be released via digital distribution and retail channels.
PAYDAY 2 on Xbox 360, PlayStation 3 and PC in August 2013! http://t.co/IBlXUAzppo #PAYDAY2 pic.twitter.com/dC9ZyCPs3F

— OVERKILL Software (@OVERKILL_TM) May 14, 2013
Grab your masks and head for the Vault! #PayDay2 will now also be released globally at retail on #Xbox360 and #PS3! pic.twitter.com/XPqHTHGqbT

— PAYDAY (@PAYDAYGame) May 14, 2013
Payday 2 provides players the opportunity to take on contracts of their choice, from small jewellery store robberies to complex bank heists, and execute the heist in the manner of their choosing. The game focuses heavily on risk and reward, providing four distinct progression trees. Each mission will provide a variety of random rewards and cash to purchase better equipment for the next job.