Ninja Theory, the powerhouse company behind Heavenly Sword and DmC: Devil May Cry has announced today that they will be releasing their first ever game for the mobile platform: Fightback. If that wasn't enough to get your attention, they also announced that they would be working with mobile publishing giant Chillingo on the project. Chillingo is probably most well known for the Cut the Rope series of games but with a plethora of great mobile titles to their name, the combination seems like it is a match made in heaven for mobile gamers.
Although not much is known at this time, what we do know is that Fightback will be a thrilling action game with a distinctive 80s action film vibe. The game has been designed from the ground up for the mobile platform, and both Chillingo and Ninja Theory boast that it will have a "revolutionary touch-based combat system." Chilling's COO, Ed Rumley stated that their team was working very closely with the folks Ninja Theory to "ensure Fightback delivers a phenomenal experience for mobile and tablet devices."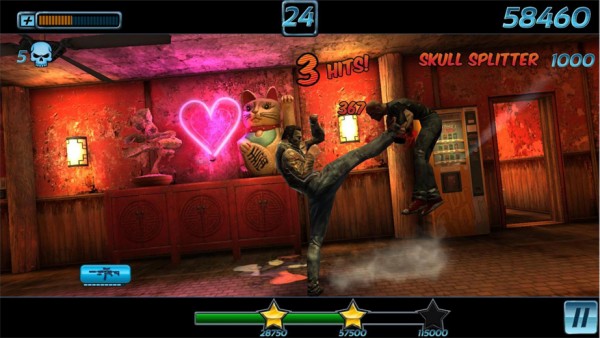 When discussing why they were making a game for mobile, Ninja Theory's Product Manager, Dominic Matthews said that:
Mobile and tablet gaming is a phenomenon that we just couldn't ignore as a studio and we're very proud to be working with one of the industry's heavy-weights on bringing Fightback to market. Ninja Theory has always strived for the highest production values and that absolutely remains the case in this exciting new space.
Fightback is set to release on iOS and Android later this Summer, with more information and hands-on demos coming from E3. In the meantime, to keep up to date with all the Fightback news, check out Chillingo's website, and be sure to stay tuned to Capsule Computers for more information as it becomes available.