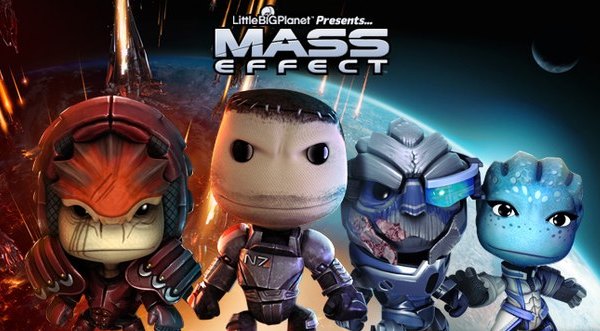 An assortment of Mass Effect-themed costumes are being released on May 22 for Little Big Planet 2, Little Big Planet Karting and Little Big Planet PS Vita with cross-buy support. Meaning if you buy it for one game, it's available for all the others.
For £4.79 on the PlayStation Network you get the following:
Commander Shepard N7 Helmet, Commander Shepard N7 Armour, Commander Shepard N7 Gauntlets, Commander Shepard Skin.
Liara Head, Liara Armour, Liara Gloves, Liara Skin.
Wrex Helmet, Wrex Armour, Wrex Gloves, Wrex Skin.
Garrus Head, Garrus Eye Piece, Garrus Chest Armour, Garrus Gloves, Garrus Chest Armour, Garrus Skin.
A selection of Mass Effect™ themed stickers.
Check out the latest additions to Little Big Planet's wardrobe below. For more details check out Little Big Planet official website here.