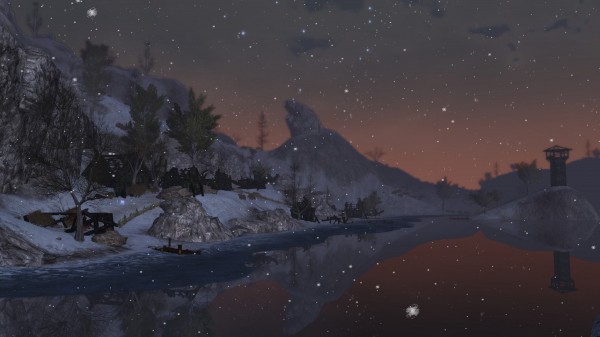 It seems that even though the next expansion for The Lord of the Rings Online is announced that doesn't mean the developers at Turbine are focusing on that alone as a new update for Riders of Rohan is on its way. With such a big map to draw from it isn't hard to find more areas to add in for players to explore, so with the new update players will be able to traverse and adventure in the Eastern Rohan region of Wildermore.
The update, titled "Treachery of the White Hand", comes complete with five new areas within the region; Writhendowns, The Fallows, Whitshaws, High Knolls, and Balewood, players will seek to find and stop the forces causing the bleak cold weather to be all the more deadly. Rumored to be the work of Saruman, acting through the Stone Giant Núrzum, an all new questline will be available, with VIP players able to for free.
The update wont just be opening up new areas though, as several gameplay changes will also be implemented with Update 11. With mounted combat seeing a revamp via class traits aiding mounted combat and mobility bonuses moving from traits to the base steed instead. The Lord of the Rings Online will also be rewarding players more for logging in each each with Silver Hobbit presents fitting level and class. VIPs will also see some more rewards with custom character portrait frame, bonus experience being improved, and better Silver Hobbit presents than those non-VIPs.
Players can check out a little of what the new update will have in store by clicking on the images in the gallery below to see the full-sized screenshots of the new areas. The Lord of the Rings Online was developed by Turbine and published by Warner Bros Games.