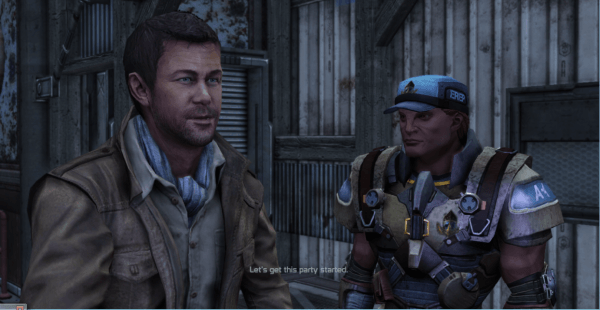 My pick for Deal of the Week is 50% off for Defiance at Nuuvem! Nuuvem is a Brazilian retailer and the site is in Portuguese  so I recommend using Google Translate. The game itself is the English version. This is my pick of the week because this is the cheapest price for Defiance by far. Most prices for the game range from 20-30% off.
Defiance itself is an excellent MMO shooter. It suffered from a buggy release, but Trion World has been busy patching the game. Defiance the game ties in with Defiance the show on the SyFy network. So far the tie ins have involved simpler activities like finding lore related tape decks scattered across the world, but a new contest that will put the winner's avatar on the show is currently running. The show has recently been signed for a second season. Be sure to read our full review of Defiance.
---

---
Greenman Gaming is running two coupons this week. Use GMG20-GGN5D-FC3NA for 20% off most titles including sales and GMG25-5GT67-87HJ9 for 25% off several pre-order titles.
---

---

---
Trine Complete Collection

@ 75% off [Mac/Windows – Steam & DRM Free]
Iron Sky Invasion @ 75% off [Mac/Windows – Other DRM]

Bethesda Games

@ 50% off [Windws – Steam]

Be sure to use the code elder-geek.com for an additional 5% off. I highly recommend scooping up

Dishonored

and

Skyrim

. Both have recently seen a price drop and with the sale come out to $15.00 each. This is the absolute lowest price for both games. Check out the review for Dishonored

here

.
---

---

---

---