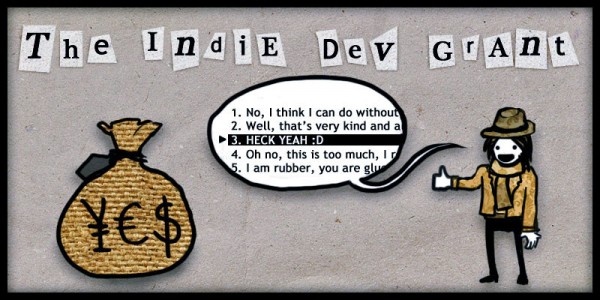 The Indie Dev Grant is taking applications for the upcoming indie bundle hosted by Capsule Computers and Bundle in a Box. The Capsule Computers Indie Bundle will be launching very soon, which means one indie developer will be be provided financial support to help them release their next game.
For every 100 bundles sold, $15 dollars will be added to the grant. During the sale of The Capsule Computers Indie Bundle, buyers will be able to vote for the game they feel the grant should support. At the end of the sale, the full grant will be awarded to the winning developer.
Capsule Computers, Bundle in a Box, and Kyttaro Games will have no say in the project. The developers will be able to use the money in any way they choose towards the development of the game.
Interested developers are asked to submit their entry to info@bundle-in-a-box.com with the following information:
A title for the project you are going to be using the IDG for.
One screenshot or piece of concept art from your project.
One link to your project's or your personal site (if available).
A description of your project (up to 200 words).
Something about you or your team (up to 100 words).
One link to a trailer from your project (if available).
One download link to a demo or an early version of your project (if available).
The deadline for submissions will be May 24, 2013. Completed, offensive, or copyright infringing projects will not be accepted. There is no cost to submit an application.
If you want to make a direct donation to the Indie Dev Grant, feel free to email info@bundle-in-a-box.com for more details.
This will be the fifth Indie Dev Grant awarded with the help of Bundle in a Box. Past Indie Dev Grants has gone to support the development of Maia, Under the Ocean, Whispering Willows, and 99 Spirits. Fine out more at the official Indie Dev Grant site.