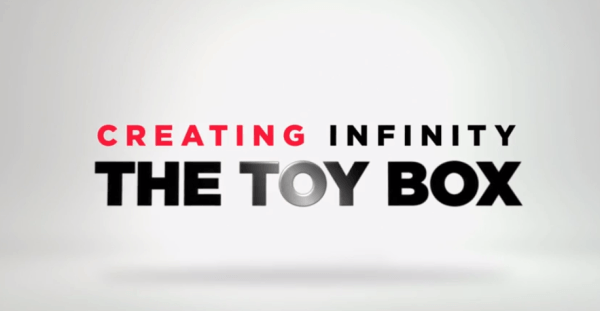 With the US recently getting the second behind-the-scenes "Creating Infinity" video for Disney Interactive's upcoming Disney Infinity, it should come as no surprise that Europe, Australia, and New Zealand have received a trailer of their own.
Dubbed "Creating Disney Infinity: The Toy Box," the newest trailer showcases the upcoming toy-to-video-game-crossover's "Toy Box" mode. It includes interviews with some of the creative talent behind Pixar and Avalanche Software as well as commentary from some of Disney's own storytellers. You'll also see a few recognizable faces in the video, such as John Lasseter and John Blackburn.
Disney Infinity will be dropping on store shelves August 20 for Australians and New Zealanders. It will feature the virtual Toy Box that lets players mix and match Disney and Pixar characters, worlds, and more for a whole slew of different games, challenges, and more.
Be sure to check out "The Toy Box" trailer below. You can also check out their official website here.