Ready to get Twisted? This week on CC Unplugged, we have quite the line-up with Dustin Spencer, Luke Halliday, Jahanzeb Khan, and Philip Federico – who have all come together with two very special guests to talk all things Giana. As you know, Giana Sisters: Twisted Dreams launched earlier this year on the Xbox Live Arcade and Steam (coming soon to PSN), and today we have been joined by Level Designer, Audio Designer & GSTD Vision Keeper Stefan Schmitz (aka Schmitty) and Producer, Community Manager, and Kickstarter organizer Emily Steiner from Project Giana, which of course evolved into the the full product that you can play today.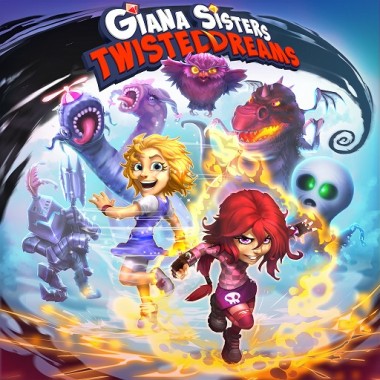 On this episode, we talk about the development process behind Giana Sisters: Twisted Dreams, Black Forest Games current and future projects, and even bring up past names such as Mega Man and the original classic itself in a relaxed roundtable discussion. Yes folks, this is one solid show where a lot of burning questions are answered, so you should give it a download below.
We also have a GIVEAWAY thanks to our friends at Black Forest Games, and are giving away 10 codes of Giana Sisters: Twisted Dreams for both the XBLA and Steam. All you have to do is send in your answer to our "magical little question" that Emily asks during the show to podcast@capsulecomputers.com with the subject line that reads PROJECT GIANA CONTEST, with your name and preferred platform included in the body of the email itself. Easy stuff.
To keep up with all future projects Black Forest have coming up, make sure you check out the following pages:
Black Forest Games Official Forums
facebook.com/ProjectGiana
facebook.com/BlackForestGames
twitch.tv/blackforestgames
• SUBSCRIBE: iTunes Podcast Channel | Podcast RSS Feed
• DOWNLOAD: MP3 (right click/save as)
SPONSOR PLUG

Special Mention to our partners over at Razer, us here at Capsule Computers are geared by gamers, for gamers. Check them out on Twitter and Official Website.