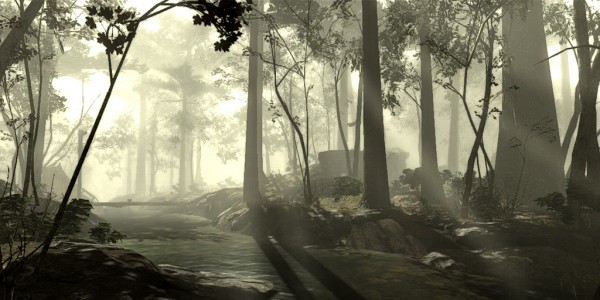 The 1939 Multiplayer Map Pack is now available for all Tomb Raider owners on Xbox 360 (here for 320 MP), PS3 and PC (similarly priced).
The pack includes two brand new maps:
Dogfight: Dating back to the World War II experiments conducted on the island, this bunker is a deadly maze of brick and mortar that could easily become a tomb.
Forest Meadow: This forest meadow is a hunting ground, filled with open spaces that can be advantageous and dangerous at the same time. Who is the hunter and who is the hunted?
Also, all of the launch exclusive Tomb Raider downloadable content – which includes a range of weapons packs and multiplayer characters, including the cunning Scavenger Scout and Hitman: Absolution themed weapons – is now available on the PlayStation Store and Steam.