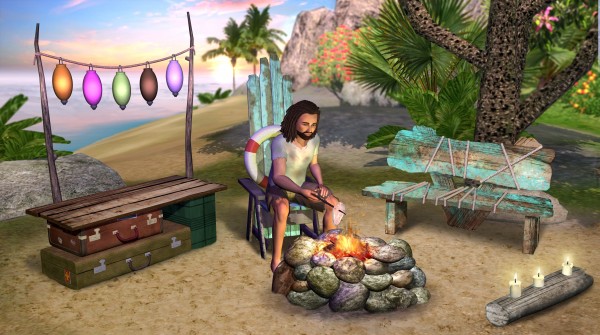 The Sims 3 next expansion has gotten a trailer to showcase some of the new objects and features that the Sims will be able to enjoy while having their fun in the sun. From motorboats, to water skiing, to literal houseboats, the Sims will have plenty more to do in The Sims 3 Island Paradise. The expansion isn't all recreation either as Sims can now try their hand at running a resort, should they get tired of the snorkeling, scuba diving, and exploring new islands.
Currently set for release on June 27th, 2013 for Australia and June 28th, 2013 for New Zealand, players that are interested in pre-ordering The Sims 3 Island Paradise can do so now and receive the Limited Edition with the Island Survival Pack. The Island Survival Pack, which can be seen in the picture above, adds objects to replicate being stranded on a deserted island.
Players can view the full sized screenshots by clicking on them in the gallery below as well as watch the trailer embedded below that.