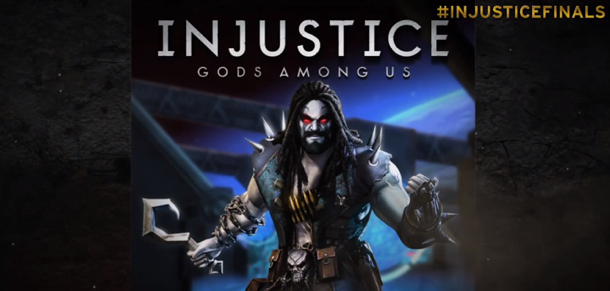 After numerous weeks of build-up and the whittling down of the initial 16 competitors, we arrived at what many called the inevitable showdown… Batman vs. Superman. Well, that battle for the title of Injustice  Gods Among Us Battle Arena Champion has concluded…
But before the winner was announced via live stream, there were celebrations to be had and announcements to be made. Below is video of the festivities, having since been broken up into 3 parts and uploaded online as such. Part 1 is somewhat of a retrospective on all the past battles leading to this point, including a passing break down of the voting.
Injustice Battle Arena Finale: Recap & Memorial (Part 1/3)
Part 2 begins with a brief interview with the voice of Harley Quinn, Tara Strong, before taking a look back at all of the expert and celebrity opinions that have been levied throughout the tournament. But what most tuned in for was the big reveal; who would be the first DLC fighter? After numerous requests, Ed Boon himself made it official…Lobo will be in Injustice: Gods Among Us. Third place was also determined between Green Lantern and the Flash.
Injustice Battle Arena Finale: DLC Reveal & 3rd Place Match (Part 2/3)
In Part 3, Kevin Smith and Jason Mewes were present to offer their final predictions for the winner of the Battle Arena, also speaking about the experience of shooting the Injustice: Gods Among Us TV spot, which can be viewed in the same video below. And finally, the tournament came to a close with an epic fight between the Man of Steel and the Dark Knight. Who did you vote to be victorious? Check it out either at the tail end of Part 3, or the dedicated fight video at the very bottom of this article!
Injustice Battle Arena Finale: Batman vs. Superman Results (Part 3/3)
Now that the marketing hype-train has reached its last stop, it's time to go out there and play what we feel is an amazing fighter in Injustice: Gods Among Us. And don't forget to download the free iOS game that gives you the opportunity to unlock content across both versions; mobile and console.