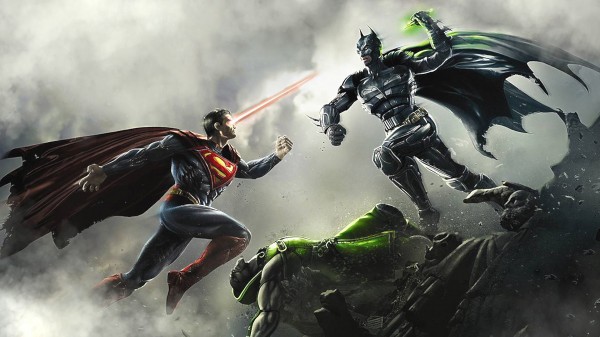 The inevitable has been realised; the match-up most predicted (if not all, and begrudgingly so for many) will take place in the finals of the Injustice: Gods Among Us Battle Arena.
Below are the semi-finals fight videos – the result of the public's vote. Although the round was arguably the most disputed by fans all around, the expected result still occurred. Despite somewhat of an uprising of support for the fastest man alive and the emerald knight Batman still beat The Flash and Superman defeated Green Lantern.
Batman vs. The Flash
Superman vs. Green Lantern
On April 8th, the finals voting will be open. We will provide the link to the voting page on the day, along with the many promotional videos that will be released (no doubt more predictions from regulars Kevin Smith and Jason Mewes amongst other celebrities).