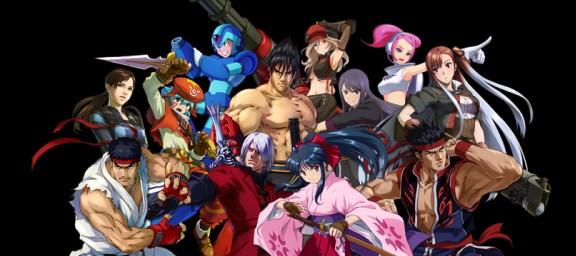 The crossover game featuring characters from SEGA, Capcom and Namco Bandai (and being developed by the latter) is set to launch across North America on the 25th of June. A European release date was also set however only a much more broad 'Summer 2013' window was announced.
Project X Zone is a strategy RPG and allows you to create your very own dream team of your favourite characters with over 50 playable characters and another 150+ characters from various series being included through cameos and the like. The game stars characters from many famous series such as Street Fighter, Tekken, Megaman, Resident Evil, Devil May Cry, .Hack//Sign, Rival Schools and more. These characters are able to create special attacks thanks to the "Cross Active Battle System" when paired in certain combinations.
Namco Bandai has detailed some story details for International audiences:
The ancient treasure called the "Portalstone" has been stolen and a rift in time and space has allowed crossovers from various universes. The ambitions of various people, organizations and creatures have become intertwined, turning this incident into a great source of turmoil. The past, future, and even distant worlds from other dimensions have been drawn into what will be become a long journey for our heroes.
Seems pretty standard for the story of a crossover game. Apart from the variety of characters being mixed together, the game also features a mix of some of the best music from across the Namco Bandai, SEGA, and Capcom game library.
It's great to see some more International releases coming out of Japan and hopefully good sales will pave the way for future Japanese only titles to be brought over. Who from the dream roster are you looking most forward to playing? Let us know in the comments below.