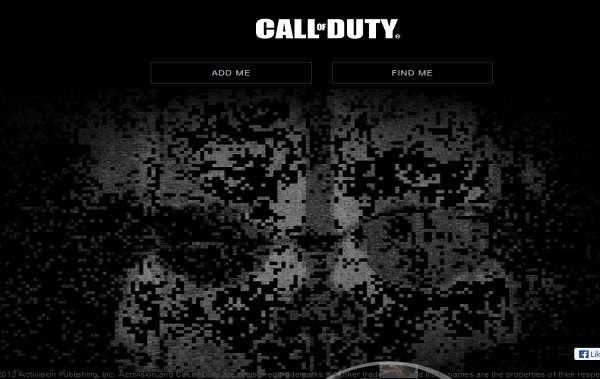 Seeing as how a new Call of Duty is being announced every year, Activision has decided to try something new. If you go to the official Call of Duty website you will be greeted by a mosaic, made up of tiny versions of people's Facebook and Twitter profile pictures. It appears the mosaic becomes more complete as more people add their photo to the site. At time of reporting it seems to reveal a disturbingly sad version of a Pikachu, a tiger or a creepy clown.
Activision community manager Dan Amrich is promoting the page, telling fans "Something's up at callofduty.com…you might wanna check it out."
It has been previously rumoured that the next Call of Duty game in the series will be Call of Duty: Ghosts, which will be developed by Infinity Ward and be running on a next generation engine.