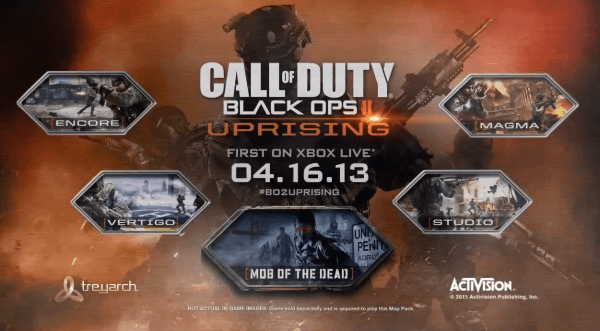 The Uprising DLC Map Pack is due to hit Call of Duty: Black Ops II on April 16th, and if you are curious of the contents, a rather..well, different trailer has been released to promote the add-ons. To get the info out of the way, Uprising features four new Multiplayer maps (Magma, Encore, Vertigo, and Studio), as well as the frightening new Zombies adventure, "Mob of the Dead". Sounds pretty good.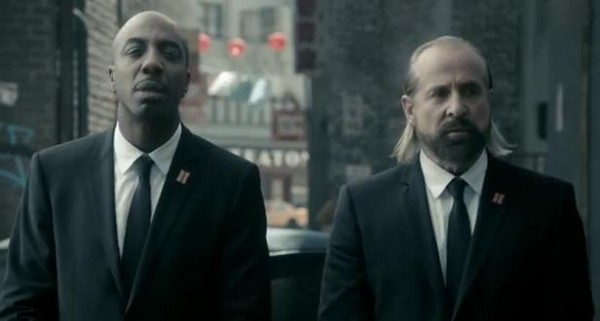 The trailer itself plays out like a short, with two actors speaking about the brand and deeming themselves as the "Replacers" while going through many situations that are used to plug the DLC. Think of Men in Black, but without the humor of Will Smith to save it. It's great to see these additions come to Call of Duty, but I think finding the funny of the clip below is going to be a harder task for fans to bare than the wait. That said, it is nice to see effort being put into promotion with these DLC packs, and hopefully other companies will start to treat their customers with this type of affection when it comes to add-on content in the future.
You can check out the video below or by clicking on the link here.
"This is a sponsored post but opinions are my own."