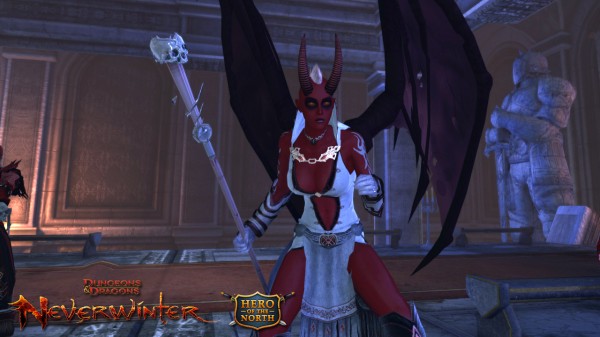 MMO gamers everywhere are nearly collapsing from falling off their seats in wait for April 30th. While the Neverwinter Online Beta is not yet open, gamers can take advantage of this short amount of free time to view Cryptic Studios and Perfect World Entertainment's new trailer regarding the environment of Helm's Hold.
Those afflicted by the Spellplague have taken refuge in Helm's Hold, but a wicked evil has made itself prominent in the area. Legions of devils now inhabit the once safe refuge under the rule of the menacing Succubus Rohini. Have what it takes to defeat her devil-worshiping cult? There may or may not be a dragon involved…
Take a gander at the screenshots graciously provided as well as the Helm's Hold Devil Trailer below. Let us know how excited you are for the upcoming beta for Neverwinter Online in the comments section!