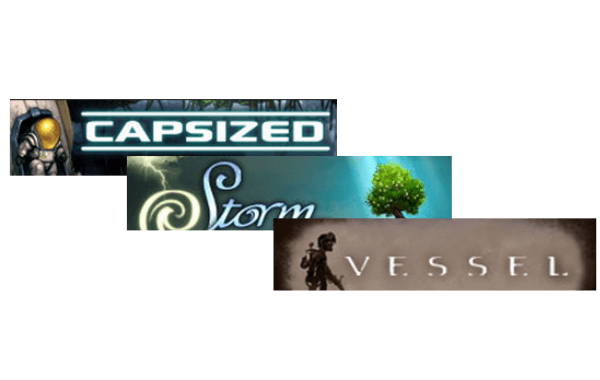 Publishing giant Namco Bandai announced that they've struck a deal with indiePub Entertainment for three games to be released in 2013. Storm, Capsized, and Vessel.
All three games will be available for digital download on the Xbox Live Arcade. Storm and Capsized will both be made available through the PlayStation Store for the PlayStation 3.
In Storm, you will solve puzzles to guide a seed to fertile soil where it will take root and spring up new life. Capsized is a 2D action platformer where you must use your grappling hook, jetpack, and more to save your crewmates from bloodthirsty aliens. Vessel presents the players with puzzles to solve in a single-player game set in a steampunk world. It features a unique liquid-physics engine and features music from prodigy Jon Hopkins.
For more information, you can check out the official indiePub website here.