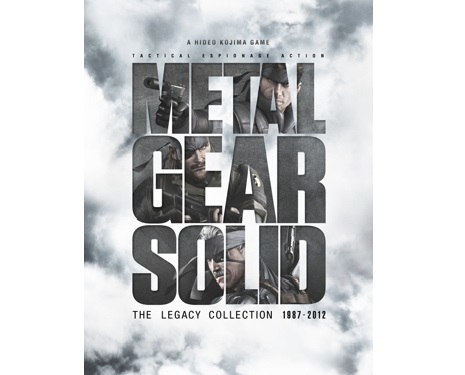 To celebrate the 25th anniversary of the Metal Gear Solid franchise, the Playstation 3 exlcusive Metal Gear Solid: Legacy Collection will be releasing in North and South America in June.
The pack is set to include the original Metal Gear Solid, Metal Gear Solid 2: HD Edition, Metal Gear Solid 3: HD Edition (which also includes the original MSX versions of Metal Gear and Metal Gear 2), Metal Gear Solid: Peace Walker HD Edition, the rare Metal Gear Solid: VR Missions and Metal Gear Solid 4: Trophy Edition. In addition, the pack will also include two Ashley Wood digital graphic novels all wrapped up in what we can expect to be some awesome packaging.
Tomoyuki Tsuboi, President of Konami Digital Entertainment had this to say about the collection:
"We wanted to give Metal Gear Solid fans the opportunity to experience the series from beginning to end, all on one console… with the collection's multiple titles, players can truly see how Metal Gear Solid evolved into the critically acclaimed and beloved franchise it is today."
With over 33 million units sold to date, if you haven't tried any games in the Metal Gear Solid this legacy collection looks like a great place to start, especially if you want to get clued in with the story before the release of Metal Gear Solid V: The Phantom Pain and Metal Gear Solid:Ground Zeroes. Are you excited for this collection? Let us know in the comments section.