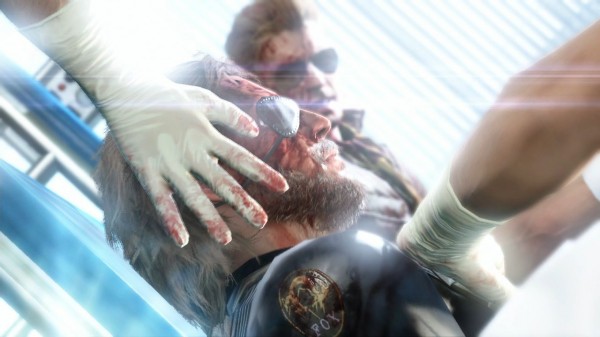 As many people have guessed since it's reveal, it turns out The Phantom Pain is in fact the next game in the Metal Gear franchise. The game will be called Metal Gear Solid 5: The Phantom Pain and it was revealed during GDC today by Kojima Productions head Hideo Kojima. The game contains both Metal Gear Solid: Ground Zeroes as well as Phantom Pain.
Snake has been in a coma for nine years and suddenly Snake wakes up in a hospital and must escape from an unknown enemy. He is accompanied by a man with a bandaged face. Don't take my word for it though, you can check out the full gameplay reveal from the GDC demonstration below thanks to Rev3Games.
Not only that but you can also check out the game's announcement trailer and a number of screenshots below. The ending of the announcement trailer shows the game coming to the 360 and PS3, though it is worth noting that the presentation shown at GDC was running off of a PC.