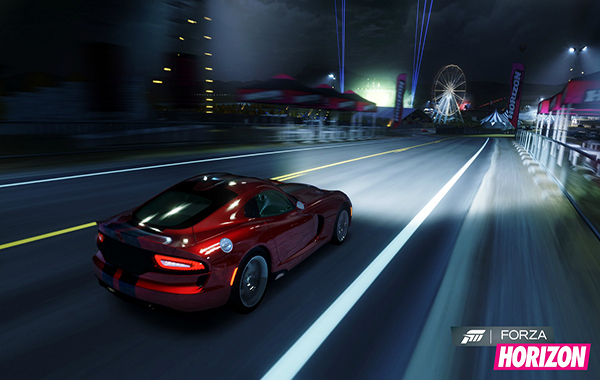 Turn 10 Studios and Playground Games have announced that the 1000 Club Expansion Pack for Forza Horizon will be available as a free download on Xbox LIVE from today. Featuring more than 1000 new challenges, ten new Xbox LIVE achievements worth 250 Gamer score points, as well as two brand new bonus cars, the 1000 Club Expansion Pack brings an epic new competition that spans the entire open world of Forza Horizon.
The Forza Horizon Festival's "1000 Club" competition is open to everyone and features more than 1000 car challenges – for every single car at the Horizon Festival. Some focus on speed, such as racing through a speed camera as fast as you can while others focus on driving skills or specific stunts such as burnouts, drifting, catching air, smashing objects, or weaving through traffic at high speeds.
Playground Games' Ralph Fulton, creative director of Forza Horizon has said :
"Variety is the key to the 'Forza Horizon' 1000 Club Expansion Pack. All of the challenges have been custom designed to fit the unique personality and strengths of each car in the game. The game even recognises which cars you have in your garage and will recommend challenges for you to try."
Most car challenges can be completed with cars included with the standard edition of the game. Those players who have purchased the "Forza Horizon" Season Pass, Rally Expansion Pack, or downloadable car packs will find even more value, with hundreds of new challenges to complete.The 1000 Club Expansion pack also features two free bonus cars in the Ford F100 and the RUF CTR2.
The Capsule Computers review of Forza Horizon can be found here, and the trailer for the expansion pack can be seen below.