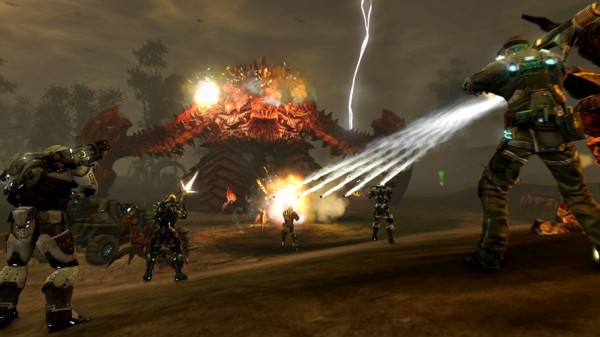 Raptr has teamed up with Defiance developers Trion Worlds to provide players with a chance to not only gain access to the Defiance Beta, but digital copies of the game for PC as well.  They will be giving out a total of 10,000 codes to get players into the Beta to check out what the upcoming game will have.
Starting today players will be able to get these codes, so be sure to check out the details for how to qualify for one yourself HERE.  Defiance the game will be interconnected with the Defiance TV series starting on SyFy next month, with both impacting the other.  So getting a chance to play the Beta now is a great chance to learn more about the game, but the entire world it's set in.
The Defiance game will be releasing April 2th, 2013 for Xbox 360, PlayStation 3, and PC, while the the Defiance TV series will be starting April 15th, 2013.