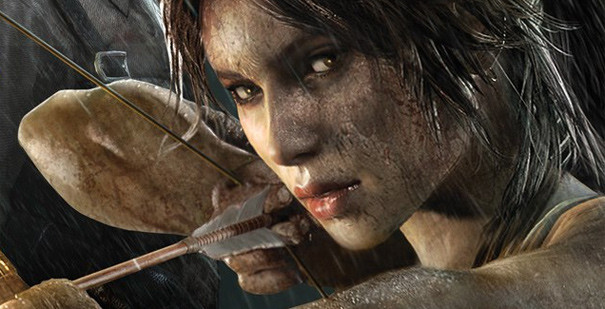 Today is an exciting day for fans of the newest Tomb Raider title, as Square Enix has unleashed today three new map packs for the multiplayer portion of the game. The new pack is entitled The Caves and Cliffs Multiplayer Map Pack, and it will be released exclusively for the Xbox 360 (initially) for the low price of only 400 Microsoft Points. UPDATE: We have included the newest multiplayer trailer at the bottom of this article.
All three included maps are usable within the games four multiplayer modes, and see the games Scavenger group go against the crew of the Endurance. The areas will vary from map to map and should offer challenging play for hardcore fans. Scavenger Caverns is one of the additions to the game, and is an underground level made up of winding caves leading to what the Scavengers use as an underground prison for those unlucky enough to come across them. Cliff Shantytown is another included level that is a Scavenger settlement built high on cliffs and has some deadly surprises included within. And lastly there is the Burning Village map, where combat takes place within the confines of a Japanese village turned inferno as players try to outwit their opponents and still avoid the fire hazards along the way.
These extra levels should whet the appetites of gamers as they await future DLC. Additional information on the DLC or for the game itself can be found at the games website at www.tombraider.com, or you can visit the developer's official site, www.square-enix.com.