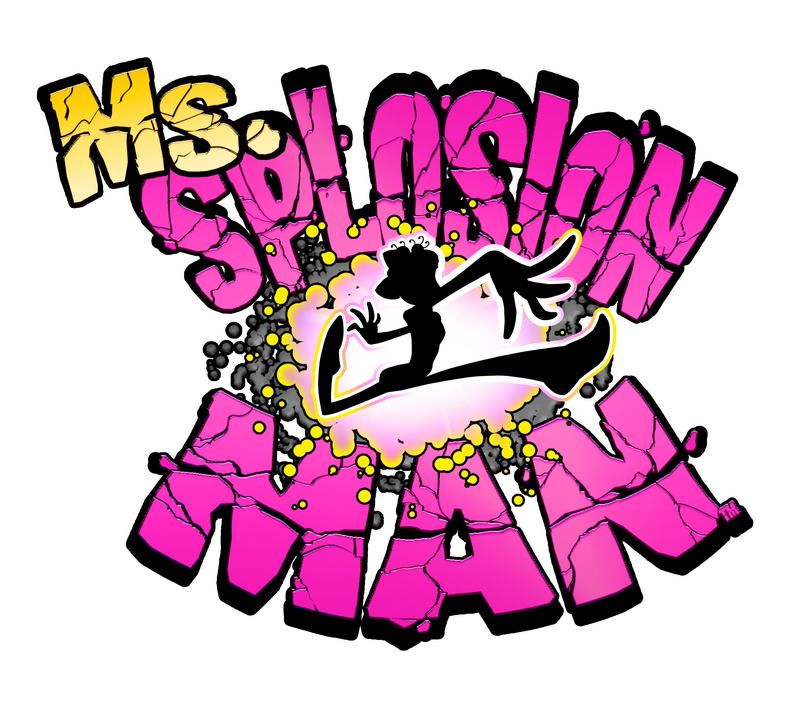 Welcome back for this week's iOS Game Suggestions. If you missed last week's, or are new to the suggestions, click on the link below and check out what cool games you should be picking up for your iOS device along with the introduction on how the suggestions work. (suggestions 1 has how it all works)
MasterAbbott's iOS Game Suggestions
A great week on iTunes! As always, it started slow and but ended with a bang! There are many must-buy games this week in all departments, FREE, 99c and over 99c. This week I've suggested a total of 21 great quality titles. Make sure you check them all especially… Ms. Splosion Man, Final Fantasy V, Magicka, Runaway: A Twist Of Fate, Nimble Quest, Frontline Commando D-Day, Tiny Troopers 2  just to name a few.
Break down below :
9 – FREE Games
2 – $0.99c Games
10 – Over $0.99c Games
As always for this week's suggestions are all new titles that you should take a look at and consider spending your hard earned iTunes cash / time on.  Well the Free games just below certainly should all be given a shot as they won't cost you anything!
For The Cheapskates – FREE GAMES
 

MASTERABBOTT'S FREE GAME PICK OF THE WEEK!

Nimble Quest – Price : FREE – Publisher – Nimblebit (From the creators of Tiny Tower, Sky Burger and Pocket Planes comes Nimble Quest! Lead a conga line of heroes to glory against hordes of enemies across an endless number of stages. How many enemies can you defeat? Swipe to steer your unstoppable (seriously, you can't stop) party as they cut a path of destruction through levels filled with different enemies and power-ups. Unlock and level up heroes to increase the size of your party and make them more powerful. Can your party make it from the tranquility of the Forest to the fire and brimstone of the Depths?) on iPad & iPhone. GET IT NOW FOR FREE

 
OBOTO – Price : FREE – Publisher –

Ogmento

 (Oggie is a prototype, state-of-the art, interactive OBOTO robot… the first of its kind. It has been programmed to entertain you, and be the star performer in your very own robot action movies. You direct the action! Make Oggie dance, laugh, spin his head around in circles, and more. Record videos with Oggie interacting in the real world. Put Oggie in fun and original scenarios and share with family and friends.

) runs on iPad & iPhone.

GET IT NOW FOR FREE

 
Spawn Wars 2 – Price : FREE – Publisher –

Gamevil

 (Embark on the journey to the largest human cell with your army of the smallest human cells. Only 1 out of 300 million ever reach the end so the competition will be fierce! Solve through the levels by using various strategies of attack, defense, and support. Travel the universe and overcome diverse environments to reach your final destination! Featuring brand new special bonus levels, you can rest your brain from the puzzles and level your hero through action packed battles. Though the journey will be difficult, what you will achieve will be worth it in the end.

) runs on iPad & iPhone.

GET IT NOW FOR FREE

 
9 Innings: 2013 Pro Baseball – Price : FREE – Publisher –

Com2us

 (9 Innings: 2013 Pro Baseball, the best baseball game for mobile, and across all platforms, has finally come to iOS. The only game that uses the names, photos, data, and league schedule of real baseball players! Com2uS's card system, with dynamic, realistic graphics will blow you away. The optimized controls were made specifically for your iOS devices to get the most out of them.

) runs on iPad & iPhone.

GET IT NOW FOR FREE

 
Hell Quest: Tears Of God – Price : FREE – Publisher –

Crescent Moon Games

 (You are a WARRIOR OF HEAVEN! – and your voyage leads you beyond the GATES OF HELL! Battle your way through the circles of hell – fight terrible demons and wrathful sinners and collect the stolen tears of God! The game is a dice roller, based roughly on the popular dice game "FARKLE" and is THE PERFECT BLEND OF SKILL AND CHANCE!

) runs on iPad & iPhone.

GET IT NOW FOR FREE

 

Secret Castle – Price : FREE – Publisher – Platronic Games (Filled with dozens of puzzles and over a hundred hidden objects, The Secret Castle uses a unique 3D effect to create an experience unlike any other. Follow Jonas and Ava as they explore the mysterious castle and find why their dreams may be more real than they think…) on iPad & iPhone. GET IT NOW FOR FREE

 
Fantasy Quest – Price : FREE – Publisher –

Gamevil

 (Turn back the clocks and dive into the turn-based RPG world of Fantasy Quest! Devise the perfect battle strategy as you set out to defeat the various monsters that threaten the land. Expand your Kingdom and advance your technology to unlock powerful heroes of magic and light. Featuring 14 heroes with unique skills and abilities, team compositions will be customized to fit your preference and strategy. Show your rivals who the real dominating power is amongst all kingdoms!

) runs on iPad & iPhone.

GET IT NOW FOR FREE

 

Frontline Commando: D-Day – Price : FREE – Publisher – Glu Games (Lead the charge on D-Day as the tip of the spear in the largest Allied invasion of WW2! Defeat the occupation forces and take back France; storm the beaches, clear the trenches and liberate towns as you battle through the countryside of Normandy.) on iPhone & iPad. GET IT NOW FOR FREE

 

Knight Storm – Price : FREE – Publisher – 505 Games (Ride to victory in an age of bravery and honor as you win jousts, defeat monsters, complete epic quests and become a legend. Meanwhile, upgrade your castle, forge mighty armor and wield powerful relics to tame a troubled kingdom!) on iPhone & iPad. GET IT NOW FOR FREE
For The Bargain Hunters – 99c Games
| | |
| --- | --- |
| | Tiny Troopers 2 – Price : $0.99 – Publisher – Chillingo (Tiny Troopers are back and better than ever! Decked out in new uniforms and sporting the latest in military hardware, the troopers are just itching to get back into the fight! Test your mettle and lead your troopers to victory in three thrilling special operations!) runs on iPhone & iPad. BUY NOW |
|   | Fester Mudd: Curse Of The Gold – Episode 1 – Price : $0.99 – Publisher – Replay Games Inc. (Set in Wild West, FESTER MUDD: CURSE OF THE GOLD is a three-part comic saga of exploration, reunion, and redemption…and a love letter to the classic adventure games of the 90s! Roused from a life of sloth to reunite with his long-lost brother in search of unimaginable riches, reluctant hero Fester Mudd somehow manages to be intrepid but cowardly, ambitious yet lazy, dimwitted but brilliant.) runs on iPad & iPhone. BUY NOW |
For The Millionaires – All games over $0.99
 

MasterAbbott's over 99c Pick Of The Week!

Ms. Splosion Man – Price : $2.99  – Publisher – Microsoft Corporation (You got a problem? Yo, she'll splode it. At the Big Science after-party celebrating the capture of Splosion Man, a spill of champagne shorts out the safety protocols on the splosionatrix and from it emerges Ms. Splosion Man.) runs on iPhone & iPad. BUY NOW

 
Final Fantasy V – Price : $16.99 – Publisher –

Square Enix

 (Embark on an epic adventure as four heroes driven together by fate: Bartz and his chocobo companion, Princess Lenna of Castle Tycoon, the mysterious Galuf, and the pirate captain Faris. The crystals that bring peace and prosperity to the world – earth, water, fire, and wind – have lost their power and are on the verge of destruction.) runs iPad & iPhone. BUY NOW
 
Magicka – Price : $1.99 – Publisher –

Paradox Interactive

 (From the publisher that brought you Magicka, it's more Magicka! Featuring the innovative and dynamic spellcasting system from the critically acclaimed PC hit, Wizards of the Square Tablet brings to your iPad those lovable robed rascals from the popular RPG spoof. Now you can bring them with you wherever you go, in a brand new campaign set before the original tale of Magicka.) runs iPad & iPhone. BUY NOW

Indiana Stone and The Brave Boulder – Price : $2.99  – Publisher – TwinSky Games (Rock and Roll in an action-packed parody! Tired of infinitely running? Well, your wishes are about to be GRANITE! As a rolling boulder, crush the treasure hunter as he tries to escape with a priceless idol! It's a ROLL REVERSAL where YOU are the boulder. Rad 9-bit art and music that takes 8-bits to the next dimension. Visit exotic locale like Egypt, China, and Indiana. A metric ton of unlockables and super secrets. Four smashing game modes: Story, Challenge, QuickRoll and Endless) runs on iPhone & iPad. BUY NOW

 
Star Wars Pinball – Price : $1.99 – Publisher –

ZEN Studios

 (Set in a galaxy far, far away, Star Wars Pinball lets you interact with the most iconic characters, and relive the greatest moments of the Star Wars universe in 3 Star Wars-themed tables: Star Wars Episode V: The Empire Strikes Back, Star Wars: The Clone Wars, and Boba Fett.

) runs on iPad.

BUY NOW

 
Plasma-Sky – Price : $1.99 – Publisher –

John Dunbar

 (Plasma Sky is a shiny new space shoot-em-up featuring 80 levels, lots of power-ups, and multiple game modes. It's universal, and there are no in app purchases.) runs iPad & iPhone. BUY NOW
 

Tabletop Defense – Price : $1.99  – Publisher – Immanitas Entertainment (Defend your kitchen table from the advancing hordes in this classic tower-defense-game in full 3D! Not only fans of this genre genre will be treated to an expertly crafted game on their mobile devices. In Tabletop Defense, players have to strategically place their towers along the enemy supply lines to stop the invasion of their kitchen table. In order to stop the advancing ground and air units, players start off with a small budget to purchase and upgrade their towers.) runs on iPhone & iPad. BUY NOW

 

Runaway: A Twist Of Fate Part 1 – Price : $5.49  – Publisher – Bulkypix (The most famous couple in the history of adventure games are finally coming to iOS devices. Plunge into the depths of a sinister adventure with an overriding element of humor and graphics worthy of the greatest 2D animated movies. For the first time ever in the Runaway series, the adventure has gone for a more balanced gameplay with gamers required to play some chapters as Gina and other chapters as Brian.) runs on iPhone & iPad. BUY NOW

 

Dungeon Hearts – Price : $2.99  – Publisher – Devolver Digital. ("Four spirits race across the land, burdened with tragedy. Within each lies the specter of guilt and fear, which The Dark One bends to his will to enact his resurrection. They realize the deception too late as the promise of salvation turns to betrayal. A black wind washes over the planes, turning all to ash. As the fallen heroes face the engulfing void, a spark of hope clings to life. When the demon peered into their hearts to learn their secrets, so too did they learn his…") runs on iPhone & iPad. BUY NOW

 
Karl's Castle HD – Price : $2.99 – Publisher –

Wolkenlenker

 (Karl's Castle is an interactive picture book for children. By zooming, swiping and pressing a new world is revealed that is full of little experiences. You will meet many amusing creatures, animals and well-known fairytale characters. You can watch as Sleeping Beauty is awakened by the prince's kiss, the Frog Prince saves the princess' golden ball from the well, or help the Pied Piper bring back his runaway rats.

) runs on iPhone & iPad.

BUY NOW
There you have it folks these games should keep you busy for quite some time well until next week at least. I'll be back next week for another dose of iOS goodness, in the meantime if you would also like to suggest your own suggestions, please feel free to share them in the comments section below or in the iOS forum section on the site here.
Remember kids, Play Hard Or Don't Play At All!