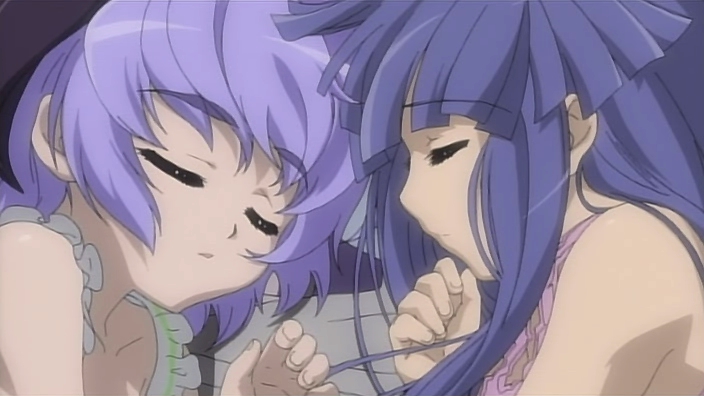 So, I've seen a few of our fellow staff members on the site listing their picks for the upcoming Anime season starting in Japan, and that season being the Spring season of Anime. So I decided that I too must do one in order to ensure that the home viewer is made aware of only the most quality titles being made available. The following are my picks of the season:
Shingeki no Kyojin (Attack on Titan)
This was the Anime that had a trailer that actually got me excited for this Anime season. Considering how lackluster the last season was for me (I only ended up sticking with two series, both of which started the Season before), seeing an actual quality trailer for an upcoming Anime season was something that I was not expecting.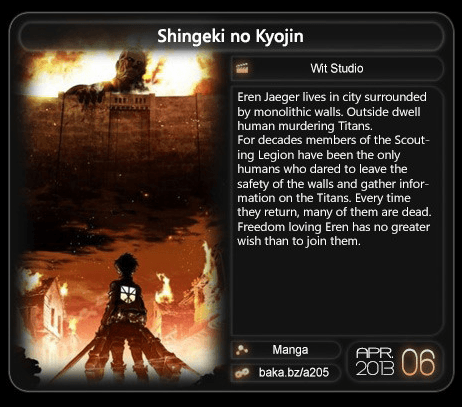 Gundam Seed Destiny HD Remaster
GUNDAM SEED DESTINY IS THE GREATEST GUNDAM SERIES EVARRRRRR X333333 :DDDDDDDDD11111!!!!!!!!1ONE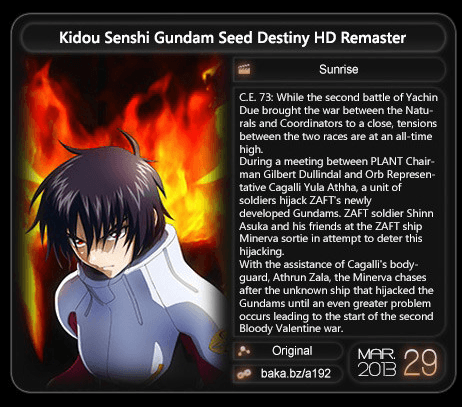 Higurashi no Naku Koro ni Kaku ~Outbreak~
This new Higurashi tells the first arc of the Higurashi storyline, which fans refer to as the Questions arc. This is where all of the questions that the series is to ask will be posed. This will be a movie retelling of the series that was released back in 2007. I hope this means that the other storylines will be getting the same treatment further down the track.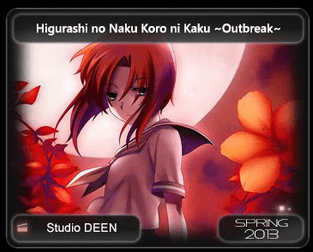 DD Hokuto no Ken (DD Fist of the North Star)
It looks like it's a D Deformed version of Hokuto no Ken or something. It's going to be amazing, or really, really, bad.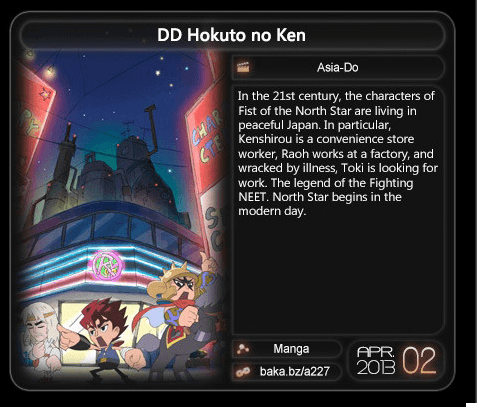 Ginga Kikoutai Majestic Prince
This series holds my interest because it has mechs and a teenage protagonist. The storyline seems pretty generic, but I included it because it has mechs and I have massive hard-ons for mechas.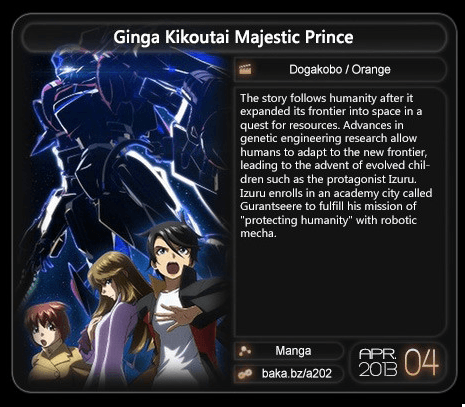 My Little Pony ~Tomodachi wa Mahou~
I'm not a Brony or anything, but it would be interesting to see how an adaptation of a western property goes in Japan. ALSO PONIES.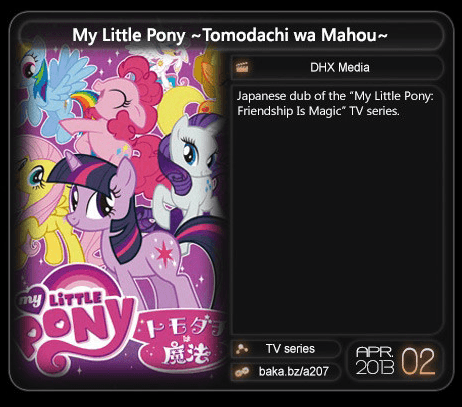 Robocar Poli
Same as above.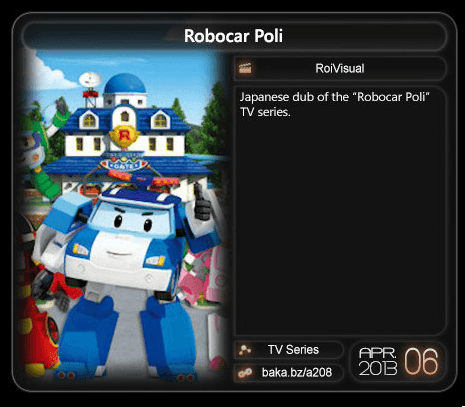 Danbouru Senki Wars
An Anime designed to clearly sell you something!? I must watch this immediately. Not only does it feature Mechs, but it also has one of my favourite themes in Anime, some random dude commanding lesser beings to himself. See also; Pokemon, Monster Rancher, Digimon.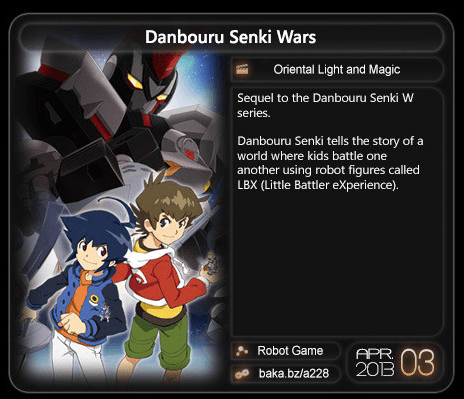 Uchuu Senkan Yamato 2199
It is a modern day Space Battleship Yamato. This is going to be awesome. I don't care what anyone else says.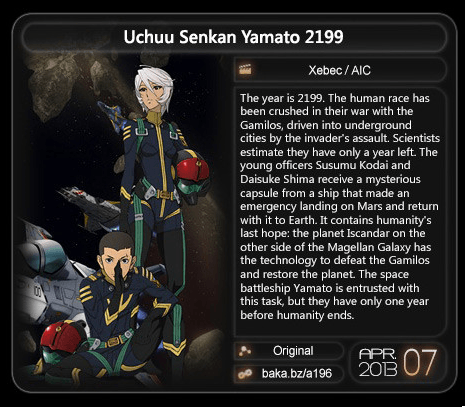 Suisei no Gargantia
Production I.G look like they're going to be doing a Mecha series. Ghost in the Shell Stand Alone Complex was amazing, let's just hope that the dodgy CGI that P.I.G. rely on doesn't make a comeback for this series.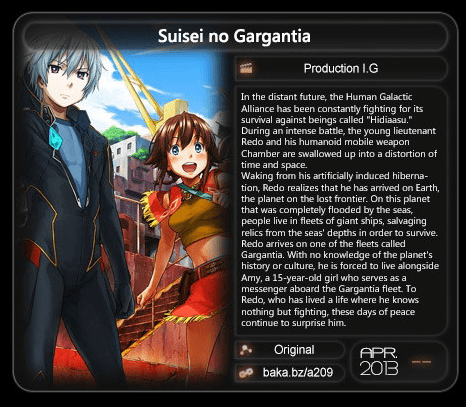 Tetsujin 28-gou Gao!
GIGANTOR! IN A STYLE THAT LOOKS LIKE IT CAME OUT OF PANTY'S (PANTY AND STOCKING WITH GARTERBELT) VAGINA! SOLD.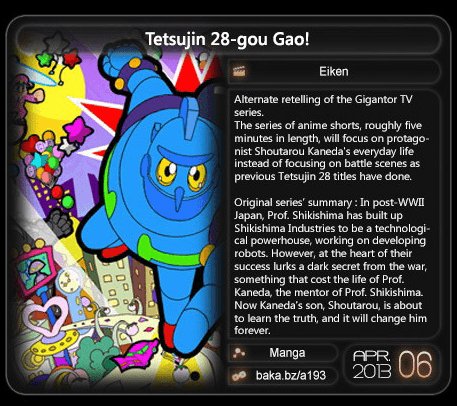 Train Heroes
This is an Anime series featuring trains. Not only are they trains, but they can transform into rescue robots to help defend their nation from crises.
Kakumeiki Valvrave
This is actually my most anticipated series for this Anime season. This one looks like it's going to be the best of the season simply because there is a Dyson Sphere present in the storyline somewhere. Actual science in Anime!? Such a rarity.