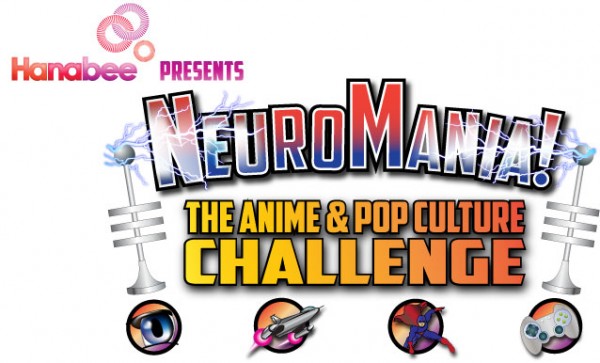 The Australian Anime publisher over here in Australia, Hanabee, have announced their upcoming gameshow to appear at conventions called: NeuroMania – The Anime and Pop Culture Challenge. This challenge will be available at their booth at some of the upcoming conventions that Hanabee will have a booth at.
Hanabee have detailed that the conventions showcasing this new gameshow will be the upcoming Supanova events in both Brisbane and Adelaide. According to the article on their site, finalists will be chosen to participate in a final round on stage. These finalists will be selected over the course of the day at the Hanabee stand where participants can choose to enter and participate in preliminary rounds. The first of these quizzes will be held on the 14th of April at the Supanova convention.
For more information, be sure to check out the Official Website.