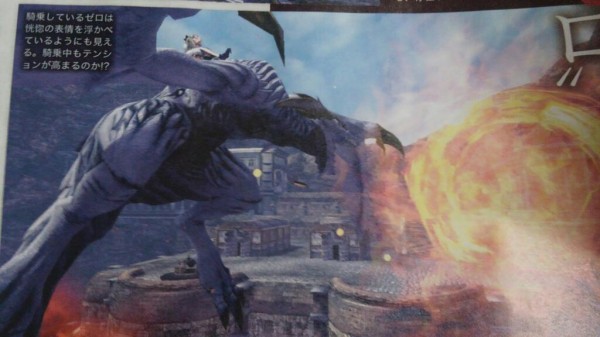 We have some great news for those of you who loved the original Drakengard games on the PlayStation 2. Today it has been revealed in the latest issue of Famitsu that the team behind Deadly Preomition, Access Games, is currently developing Drakengard 3, or as it is known in Japan, Drag-On Dragoon 3. This is a change from the original developers, Calvia, but the title will still be published by Square Enix and is currently a PlayStation 3 exclusive.
Scans from various Japanese sources have revealed that Drakengard 3 will continue to be an action RPG that stars a female main character called Zero who has a younger sister named One. A flower is growing from Zero's right eye and her left arm is artificial as you can see in the scans below. Both Zero and One are something called Utautai, which are people that can control magic through songs.
Drakengard 3 is supposed to continue the game's high-speed action and fighting both in the air atop of a dragon as well as on the ground against normal soldiers. It is written that Drakengard 3 is currently 60% completed, though a release date has not been announced. An official Japanese website for the game will launch within 24 hours and can be accessed here when it does launch.