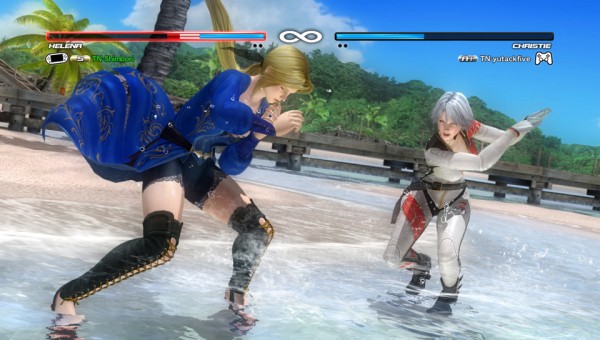 Just yesterday we reported that a Dead or Alive 5 Plus demo would be released in Japan once the game was released in that region. Now earlier today Tecmo Koei has confirmed that a demo will also be released for North America and Europe in the future.
As for when this demo will be released, the company only stated that it would be "near" the game's March 19th launch in North America and March 22nd launch in Europe. But to tide fans over the company has released new details, screenshots and a trailer for the demo.
The demo will contain the game's Touch Fight mode and allow players to access Kasumi, Hayabusa, Eliot and Tina as fighters and eight stages to battle on. Costumes can be unlocked in the demo and any progress you make in the demo can be transferred to the full game.