Chicago's Official Star Trek Convention will be on May 31st to June 2nd, 2013. The fandom will be in full excitement seeing as the new Star Trek film will be in theaters only day before.
The Guest list will be from two major Star Trek series, Star Trek: The Next Generation and Star Trek: Deep Space 9. Patrick Stewart, Avery Brooks, Jonathan Frakes, and many more of the main actors from these two series will be there. In addition, there will be a Star Trek: The Next Generation reunion performance on Saturday night performed by the attending actors Sir Patrick Stewart, Jonathan Frakes, Brent Spiner, LeVar Burton, Gates McFadden, Michael Dorn and Marina Sirtis. The show will be 90 minutes and you must have a separate ticket purchased for it. Most of the tickets are already sold out for the performance, but "red shirt" seating is still available.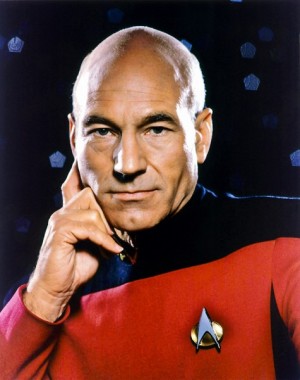 The attending cast of Deep Space Nine will be doing a fun performance as well, doing a Star Trek version of the "Rat Pack" Vegas night club act. This will be free for all people at the convention and will take place on Friday featuring Jeffrey Combs, Casey Biggs, Vaughn Armstrong, Ethan Phillips and  Max Grodenchik.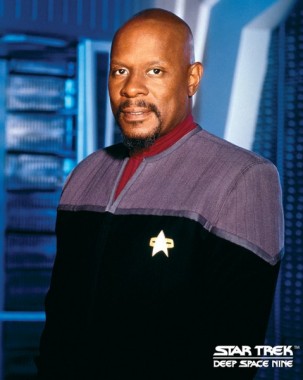 There will also be a lot of events that involve fan participation. A music video competition is taking submissions now from people who are confirmed to attend, and the winner will get 100 dollar gift card for Creation products. There will also be a costume parade, and centerpiece contest with prizes as well. And just for fun there will be karaoke.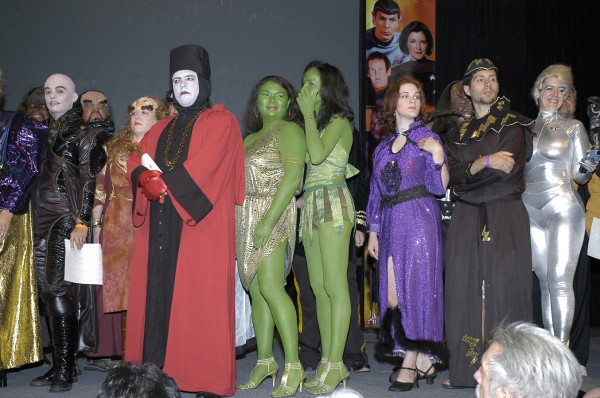 Rene Auberjonois and Ethan Phillips will be in a theatrical piece together as well. Some special presentations by John Tenuto will be there, one for each day of the convention. Screenwriter Morgan Gendel will be there throughout the convention, and be on stage on Friday. Finally, a Star Trek video game history presentation on all Star Trek games will be on saturday.
To get further details on the event, visit the Star Trek Convention webpage.