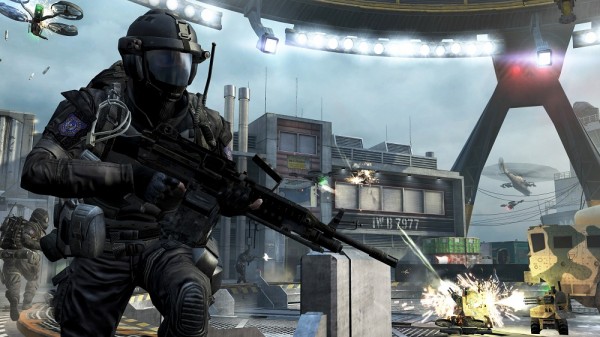 Last weekend in Cologne, Germany the UK's best Call of Duty: Black Ops II players battled it out to find out who was really the best of the best and who would make it to the final round.  The teams have been narrowed down to Europe's top eight, and representing Team UK is Fariko.Dragons.  Made up off Pete 'Melo' Riley, Andrew 'Amaze' McClure, Luke 'Luke' Edwards, and Samuel 'Biss' Bissell, they are set to show Hollywood and the rest of the world along with ANZ TEAM (article here) on whose who when it comes to Call of Duty.  The finals are set to take place on April 5-7 and 32 teams go head to head to show their skills for not only the bragging rights, but also for a sweet $1,000,000 prize.
Also representing Europe will be the Irish team Epsilon, who actually overcame Fariko.Dragons in the European finals, also securing their place in the million dollar finals.  The 32 teams have been narrowed down through intense play from the original 200 teams competing across the continent to the teams that made it to the European finals.  After making it through all the stiff competition you can be sure these teams are not going to go down without a fight.
All the highlights of the tournament can be seen via the Xbox Live or at www.callofduty.com, which packs in exclusive interviews with the makers of the game as well. Who do you think will win? Let us know in the comments section below.