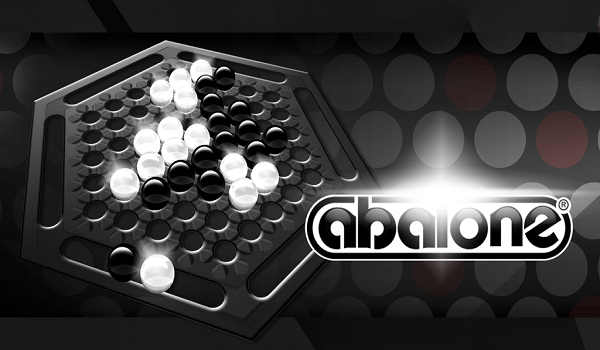 No this has nothing to do with deep sea fishing, this is the world famous board game Abalone which has sold close to seven million copies across the globe, now arriving to a device near you! Coming to the App Store and Google Play, Abalone is a hardcore strategy game that's easy to pick up but exceedingly difficult to master. Play against the computer AI or a friend in this electronic port developed with the full support of original creators Laurent Lévi and Michel Lale.
"We were both proud and delighted to lend our support to the project and take part in the development of the Abalone app. The app perfectly captures the spirit of the board game, with its simple learning curve, its non-age-specific design and the endless fun that comes from playing with others." Michel Lalet – Laurent Lévi.
Featuring a Challenge mode, which delivers 60 increasingly difficult challenges to master the game, a Freeplay mode that allows for over 30 different variations, as well as an additional 15 extra secret levels to be uncovered by only the most dedicated Abalone players. Include achievements and a fun multiplayer mode to compete with friends and rivals and this tactical game looks set to bring some much needed content.
Releasing on March 21st for iOS and Android, Abalone will cost just $2.99 to get your hands on the title and voted "Game of the Decade" at the International Games Festival, you may just want to look out for its impending release. Check out some intense screenshots down below.