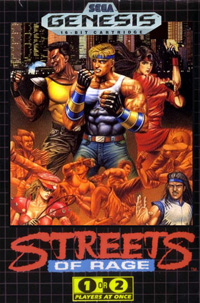 Streets of Rage fans will no doubt find De-Pixelated's brilliant short film based upon the side-scrolling beat em up video-game classic to be streets ahead and all the rage.
The fan-film simply titled 'Streets of Rage' is filmed in entirely one single take and features a lot of nods to fans that will surely make them feel nostalgic for the days of raging through streets with fists and feet flying.
You can check out De-Pixelated's Streets of Rage fan-film below and let us know what you think of this awesome tribute to the video-game classic in the comments section below.