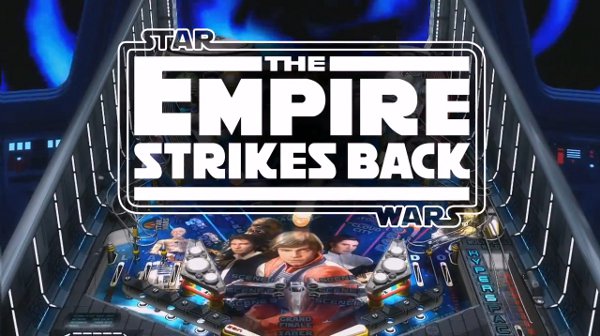 Since Star Wars Pinball by Zen Studios is set to be released "soon" for digital download a new trailer focused on one of the tables has been released to give a little preview into how a beloved film like Episode V: The Empire Strikes Back can work as a pinball table.  Featuring 5 different missions, with special scenes in the dot matrix display, players will be able to defeat an AT-AT Walker and help Luke train with Yoda on Dagobah.
The missions themselves also include a new feature in case a player should run out of time or suffer a ball drain, as there is now a checkpoint system.  Players can now pick up at the last checkpoint in hopes of completing the missions and activate Wizard mode to confront Darth Vader.
Check out the trailer below to see the table in action as the exact release hasn't been stated yet, but apparently there will be a look at the Boba Fett table next week.  Star Wars Pinball will be released for XBLA, PSN, and iOS.