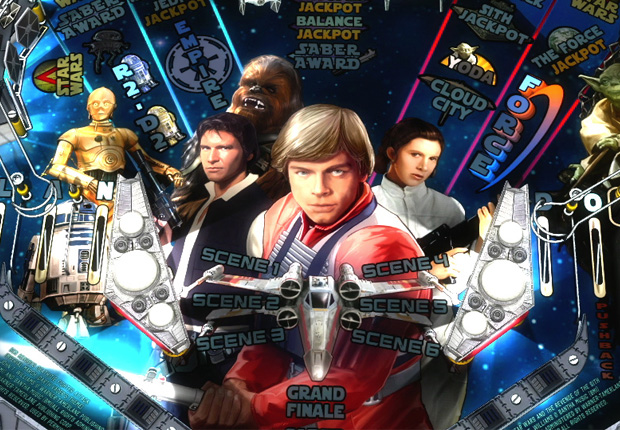 After being somewhat quiet about when players would get the chance to test their power of the Force and pinball at the same time Zen Studios has finally announced a release date.  Coming just next week, February 26th and 27th, 2013 will be releasing with in a multitude of methods, in both DLC and standalone formats, with the first three tables of Episode V: The Empire Strikes Back, Boba Fett, and Star Wars: The Clone Wars.
Players can pick the game as DLC for Pinball FX2 on XBLA for 800 MS Points, Zen Pinball 2 on PSN for both PS3 and PS Vita with Cross Buy for $9.99 or €9.99, Zen Pinball 2 for MacApp Store at $2.99 per table, Zen Pinball for Apple App Store for $1.99 per table, or Zen Pinball HD on Google Play for $1.99 per table.  Where as stand alone can be downloaded for Apple App Store or Google Play as Star Wars Pinball.
The Star Wars Pinball Collection will include a total of ten tables, leaving only seven left to be revealed.