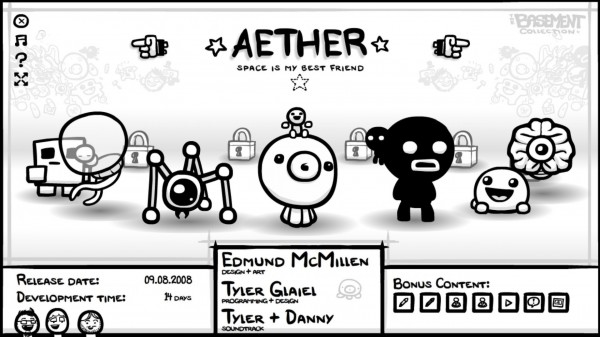 Merge Games announced a special collectors edition of Edmund McMillen's The Basement Collection. McMillen known best for the indie hit Super Meat Boy and The Binding of Isaac and was one of the stars in the recent documentary Indie Game: The Movie.
The Basement Collection includes comics, sketches, art, nine games, including the Super Meat Boy prototype Meat Boy, Indie Game: The Movie, and tons of unseen footage from the documentary. "I'm honored to have the basement collection as my 4th retail release with Head up and Merge Games. Its a labor of love that will be packed with physical extras that should make this edition something to hold on to, Its awesome to have so many of my games in one place," said McMillen.
Pre order your copy at Merge Games here or buy it in stores on March 8th.