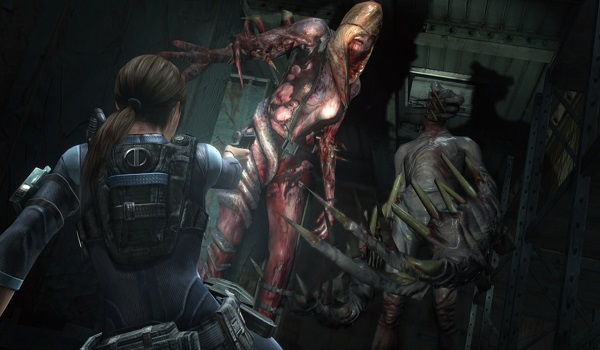 Resident Evil Revelations is coming to a console near you with updated graphics, new achievements and some totally revamped gameplay. Set between the iconic events of Resident Evil 4 and 5, Revelations takes players to the horrifying SS Queen Zenobia, a desolate cruise ship populated by vicious B.O.W.s and some genuinely creepy environments. Rusty pipes, faulty electronics and close spaces are all part of a recipe for some true scares that many swould argue the series has been missing in its modern instalments, returning the series to its survival-horror roots.
Originally released exclusively for the Nintendo 3DS, Capcom has seen fit to make the awesome decision to re-release the game on home consoles for even more players to enjoy, sneaking onto the Xbox 360, Playstation 3, PC and Nintendo Wii U systems. Coming to stores on May 21st for North America, the 23rd for Japan and Australia and the 24th of May for Europe, this definitely looks like a Resident Evil title gamers won't want to miss. To check out our high thoughts on the game read our review here.
Down below you'll find fourteen awesome screenshots of the updated version of the game as well as a brand new Wii U trailer showing off newly playable character Umbrella Operative HUNK who many players will recognise and be eager to play as in the game's Raid Mode, wherein players earn points for their performance during a level.
Remember to pack your thermal underwear.