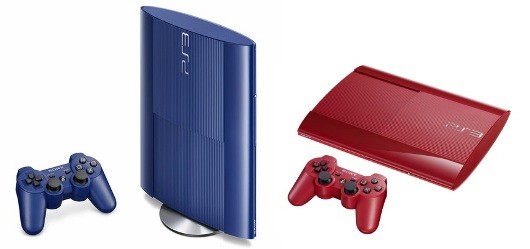 While we all know of Sony's mysterious February 20 press conference on the future of the Playstation, and the heavily rumoured Playstation 4. Don't forget that this generation of consoles is not over…well not yet anyway and to prove this Sony's Playstation 3 Super Slim is getting a make over.
The Playstation 3 Super Slim will now be available in two brand new colours blue and red; or if you want to be really fancy Azurite Blue and Garnet Red.
The two new consoles will be of the 500GB variety and will sell for a RRP of $399.95, however numbers are limited.
The new blue and red coloured Playstation 3 Super Slims will be available in Australia from February 21.