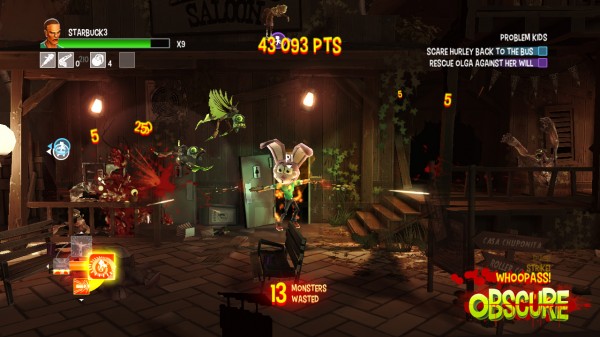 Remember the ObsCure games from Hydravision?  Even if you don't it might have been hard to expect another game after the studio closed last year, however it seems like gamers will have another shot in the new spin off being released from Focus Home Interactive and Mighty Rocket Studio, itself containing former Hydravision members.
This time the spin off goes in a pretty different direction from the survival horror of the previous games, as the new game simply-titled Obscure (no capital C) is a 2.5D side-scrolling homage to teenager and horror movies.  Based around 4 player characters the new game is set to feature single player or co-op, both local and online.
Focused more on combat than horror, Obscure features characters with unique abilities that level up through the game based on how well they can score in a level.  But, fans of the former series shouldn't feel too put out by the change in gameplay, as there will be some of the same elements, from Leafmore High School, to old characters.
Obscure is set for release Spring 2013 for the XBLA, PSN, and PC.  Players can check out a gallery of a few shots, as well as a trailer to see the game inaction embedded below.