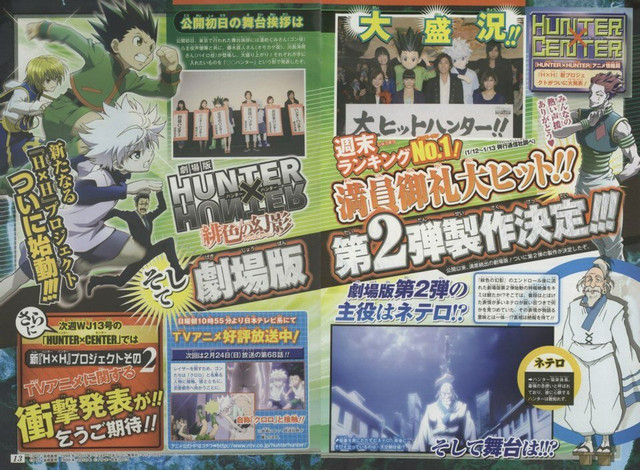 The latest issue of Weekly Shonen Jump has announced that there will be an announcement regarding a new Hunter x Hunter anime project in the next issue of the magazine. The announcement is said to be rather 'shocking', although no further details were given.
In terms of speculation, one can ponder a few ideas of what the announcement could be. Such as more details regarding the second anime film which is slated to focus on Hunter Association Chairman Netero. Or perhaps it could be another video-game, perhaps based upon Greed Island? Maybe it is in regards to the 15th anniversary of the Hunter x Hunter series? A lot of food for thought for Hunter fans.
What do you think the big announcement for Hunter x Hunter could be? Let us know your thoughts in the comments section below.
Source: Manga News Japon