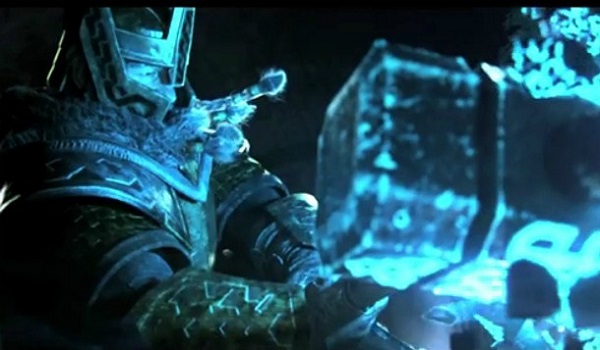 Although shown in the recent Hobbit movie as merely a character for comedic relief, Gloin, father of Gimli, has become the next downloadable Guardian Character for Guardians of Middle-Earth and it seems safe to say that any ties with being the "funny" dwarf have been safely done away with. Gloin of Erebor wields a large axe in-game and has a variety of buffs at his disposal to increase his own damage and speed; a somewhat self sufficient Warrior class it seems.
This latest DLC  comes hand-in-hand with the information that Guardians of Middle-Earth is free to all members of Playstation Plus between the 5th of February and March 6th. If you'd like to be convinced to download it for free or just if you're interested in getting a paid copy then head on over to our review here to hear our thoughts on the game.
Gloin, father of Gimli and member of the original Twelve Dwarfs who set out to kill Smough the Dragon in the Hobbit, is now available for purchase off Xbox Live and the Playstation Network for 160 Microsoft Points or $2.50 respectively, and of course free for holders of the Season Pass. Check out the trailer down below.