GamesGRABR, the social network for gamers and finalist in the "Retail Concept" category of the 2013 MCV awards, has launched for open beta testing.
The site, designed by the guys at TeePee Games, offers consumers a fun new way to discover, play, download and buy games from a wide range of platforms. It utilises a contemporary 'pinboard-style' UI with deep social integration and instant play and buy capabilities. The site is aimed at all types of gamers, from casual to hardcore.
For those wondering what kind of support the site has, and how deep their potential catalogue can be, CEO and co-founder of gamesGRABR Tony Pearce has stated; "We've launched with affiliate deals in place with Amazon and Apple, giving us a catalogue of thousands of physical and digital games and products.  Right now we're also speaking with a number of smaller indie stores so that our users will also be able to discover great hard to find gaming gems."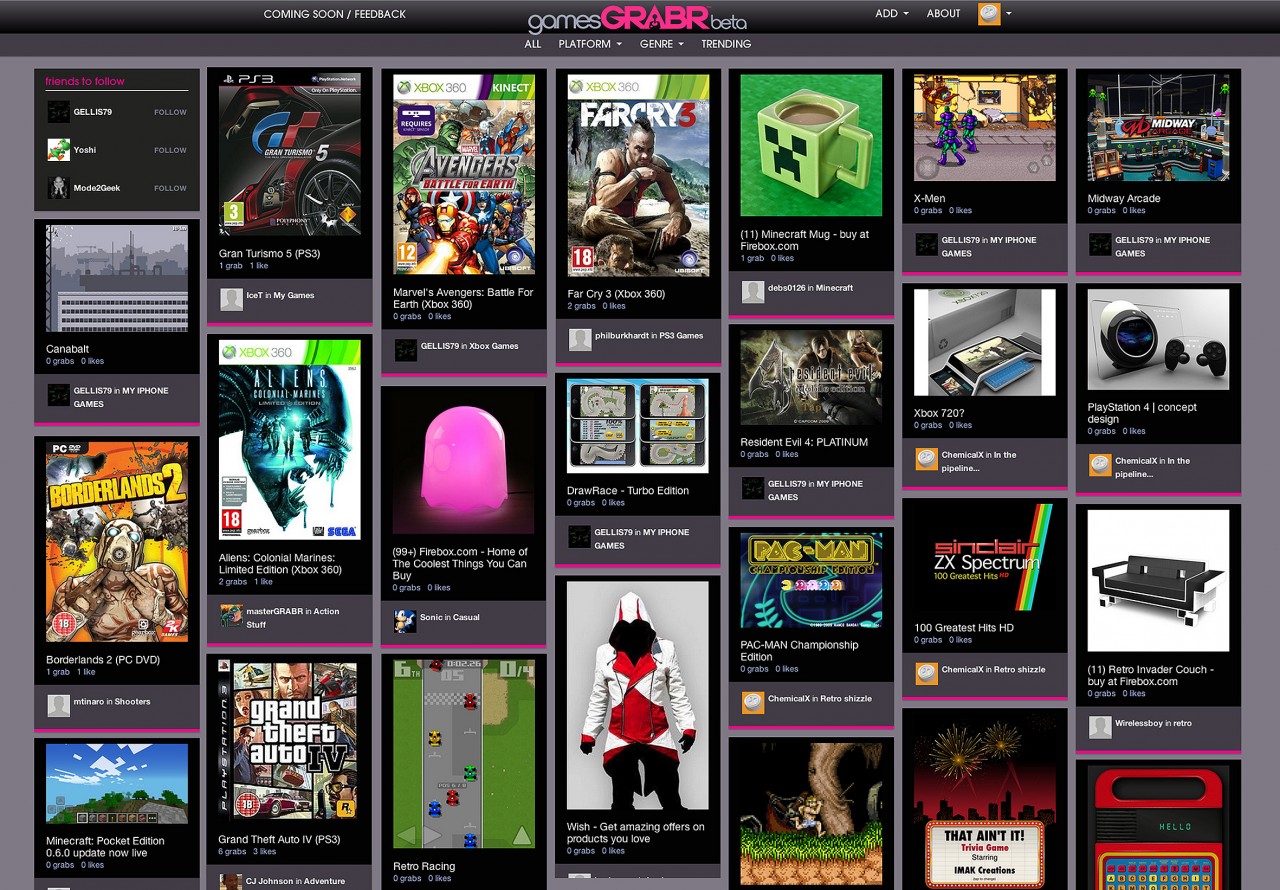 He goes on to say, "Its universal appeal and the ability to play and buy instantly, all wrapped up in a striking user experience, is what makes gamesGRABR one of the most exciting new e-commerce and digital platforms around." Over the course of the coming months, many new features will be officially announced and launched, including inter-user engagement and connectivity with all third party gaming achievements and game centres, as well as personalised RSS news feeds that users can GRAB into game collections in order to keep up to date with all the latest gaming news in one place.
A mobile app will also be accompanying the website, and will be available globally in the near future. You can sign up for the open beta and start GRABing right now by visiting the gamesGRABR website. Connect with gamesGRABR by visiting their official Facebook, Twitter and Tumblr pages.