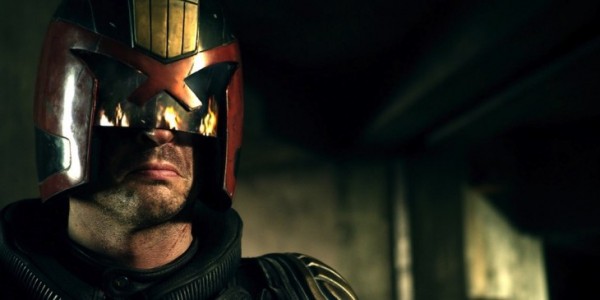 Icon Home Entertainment will be releasing a few new movies to retailers this March. These are some pretty decent films, and there's at least one I'm particularly looking forward to. These films are as follows: "DREDD, HAMILTON, THE DINOSAUR PROJECT and ROMANZO CRIMINALE S1".
Included in a press release are some short blurbs on each of the films. These have been reproduced below.
DREDD
Available on Blu-ray 3D, Blu-ray, DVD and Digital
Mega City One is a vast, violent metropolis where the street cops called "Judges" have the power to act as judge, jury and executioner. Known and feared throughout the city, Dredd (Karl Urban) is the ultimate Judge. Assigned to train and evaluate Anderson (Olivia Thirlby), a rookie with powerful psychic abilities, Dredd is called to investigate a triple homicide in a 200-storey vertical slum controlled by the ruthless Ma-Ma clan.

After arresting one of the clan's inner circle, Ma-Ma (Lena Headey) shuts down the entire building and wages a vicious war against the Judges. With the body count climbing and no way out, Dredd and Anderson must engage in a relentless battle for their survival.

HAMILTON: IN THE INTERESTS OF THE NATION
Available on Blu-ray, DVD and Digital
Hi-tech missiles fall into terrorists' hands, a senior weapons technician is kidnapped and special agent Carl Hamilton (Mikael Persbrandt, The Hobbit ) quickly becomes the target of a police investigation. In a perilous attempt to rescue the technician and recapture the weapons, Hamilton discovers a deadly truth — an international arms conspiracy within top levels of the government. Unsure who to trust and with the police closing in, Hamilton must risk everything to prevent a lethal terrorist attack.

THE DINOSAUR PROJECT
Available on Blu-ray, DVD and Digital
Brace yourself for a chilling ride into the heart of the Congo jungle, as an expedition accompanied by a film crew sets off to track down the mysterious Mokele Mbembe, a mythical creature akin to the Loch Ness Monster. They soon find themselves in a terrifying fight for survival as creatures thought to have been extinct for 65 million years are found to be very much alive.

The Dinosaur Project is a stunning live action adventure thriller with breathtaking visual effects that will leave you fearing extinction.

ROMANZO CRIMINALE: SEASON ONE
Available on DVD and Digital
Small-time criminal known as The Lebanese has a dream: to conquer the underworld of Rome. Political murders, spectacular bombings and high profile kidnappings, this blood soaked saga set in the violent underworld of 1970's Rome, chronicles one man's rise from hoodlum to kingpin during one of the darkest period's in Italy's modern history. Relentlessly pursued by the idealistic police inspector Scialoja, The Lebanese rapidly accumulates money, men and weapons… enough to become Rome's King of Crime.
Personally speaking, I'm looking forward to Dredd the most. The original Judge Dredd movie featured Sylvester Stalone and was a pretty decent adaptation of the comic book. However, this latest adaptation is much more closer to the source and is a movie that I quite enjoyed.
Also of interest is that Romanzo Criminale Season 2 is slated for an April release. Fans of that show have much to look forward to.